A new survey by BeenVerified, which runs vehicle history reports for users, finds that more than one in five interested car buyers plan to use the vehicle for work—and one in five of those buyers are looking to allay coronavirus concerns, such as those associated with using public transport and ride-sharing services.
While other areas of the economy still languish in the aftermath of the Covid-19 lockdowns, used car sales skyrocketed in May. According to industry analyst Cox Automotive, certified pre-owned vehicle sales in May were down only 6% from last year, whereas April sales were 46% down from 2019 levels.
Top reasons drivers are buying cars
In the midst of the used car industry recovery, BeenVerified conducted an online survey of more than 1,300 users of our VIN number lookup tool in the last week of May to determine if people are searching for a new car and why. Of the 54% of users who were using the tool to check a car purchase, most respondents (27%) were seeking a replacement vehicle for their current car, while 22% were looking for a new car for work.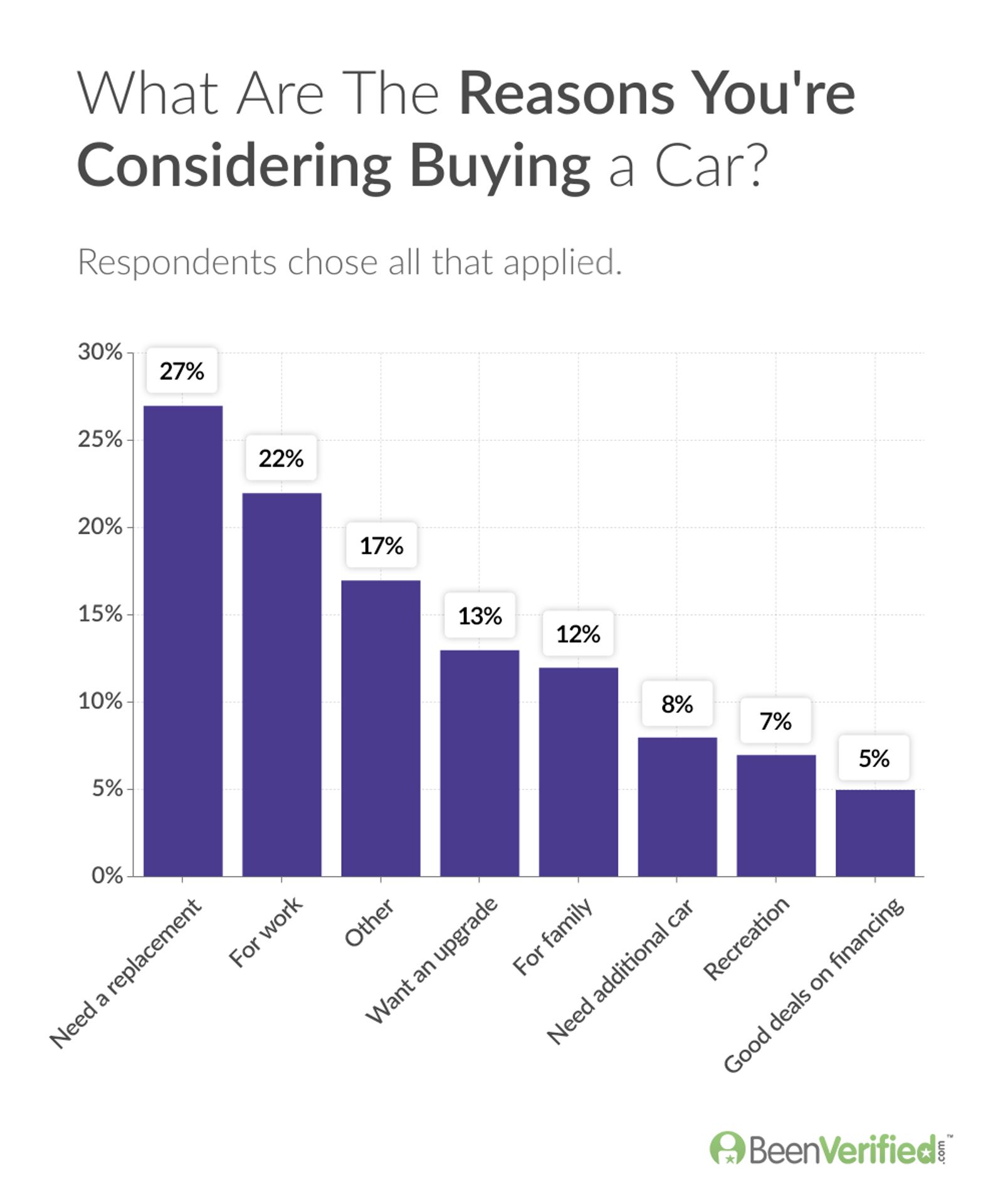 Cars for work: Coronavirus concerns?
Drilling down on the reasons why people are purchasing a car for work, most cited the need for a replacement car (39%), but one in five cited coronavirus concerns, such as depending less on public transportation (10%), avoiding or relying less on ride-sharing services (8%) and general hygiene concerns related to the Covid-19 outbreak (4%).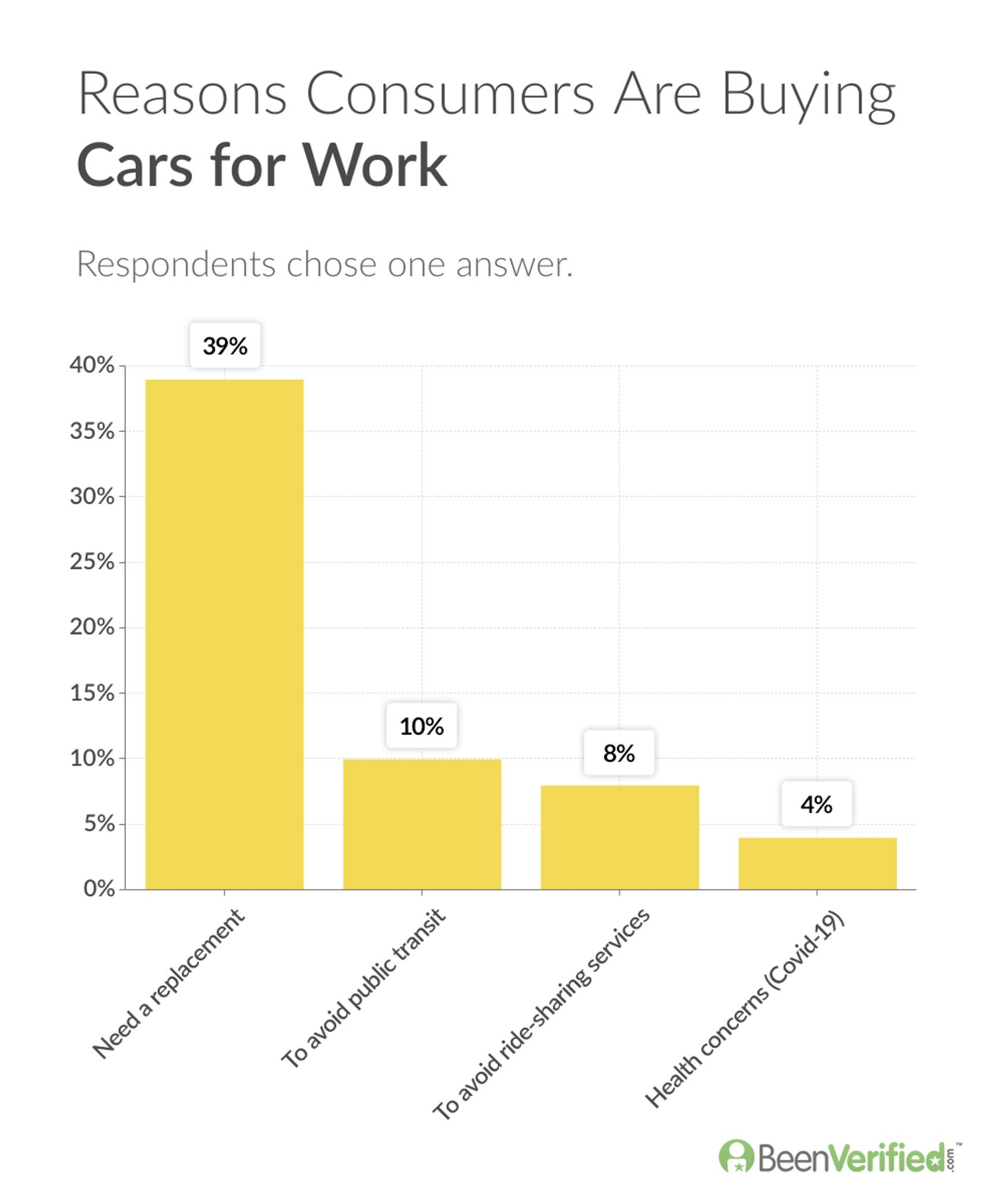 "As car dealerships open up again, carmakers restart production and lockdowns loosen, it's clear some prospective car buyers are thinking about navigating to work in a post-coronavirus world," said Justin Lavelle, spokesman for BeenVerified.
"Our data suggests people are feeling more confident to invest in traveling to work," Lavelle said. "But it looks like public transportation and ride-sharing programs have a long road ahead, as drivers are signaling their reluctance to ride to work with others in the wake of the pandemic."
Methodology
BeenVerified conducted the online survey of 1,373 Americans on May 27-28, asking participants to select from multiple choice questions, as well as providing the option to write-in their own responses.
For more information or press inquiries, please contact Justin Lavelle (justin@beenverified.com).
About BeenVerified
BeenVerified's mission is to help people discover, understand and use public data in their everyday lives through a number of services, including a VIN number lookup tool. BeenVerified and our associated websites curate dozens of public data sources and proprietary data sets to give people easy and affordable access to billions of public records.