Are you searching for someone? People search refers to an online search meant to locate an individual. With BeenVerified, you can comb multiple databases of publicly available information, including government records, social media records, and much more. Even though the data is publicly available, BeenVerified's people search might uncover information that you can't find on Google.
Search Anyone, Anytime
Looking for someone? Our intuitive public records search engine makes it easy. See our "Do's and Don'ts."
Affordable & Accessible
We don't want you to ask yourself if it's "worth it" to run a search.
Respect For Privacy
A privacy-friendly public record search is not an oxymoron. Learn how we do it.
Public Records in One Easy Report
Search for what you are looking for and get all the data we find in one single report.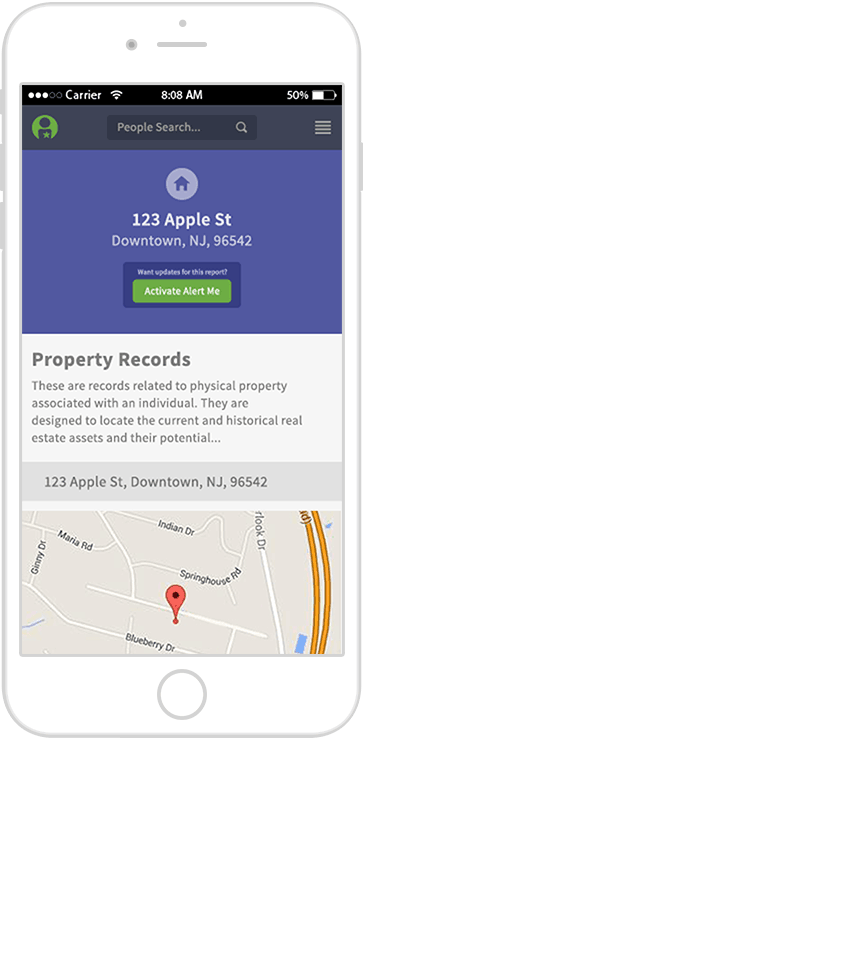 Why BV Pro?
Enterprise APIs
Perfect for Teams
Batch Processing
Customizable
What is it for?
Prevent Fraud
Scrub Records
Reach Customers
Client Relations
Not Sure? Check out our
"Do's & Don'ts"
Natasha, Oklahoma
Nursing Student
"My daughter recently went out for soccer. I decided it would be a good idea to run another player's father through BeenVerified. Turns out this guy had been charged with indecent exposure and was on parole."
Maryann, New Jersey
Analyst
"I used BeenVerified to check into a guy that I had met online. It turns out he had lied to me about where he lived and his family. Needless to say, thanks to BV I severed contact with him and have not heard from him since. Thank you BV!"
Bob M, New Jersey
Retired Detective
"I am retired and have a ministry helping the dying and sick. I found a son and the mother was dying of cancer. She held on waiting for her son who had not been in touch for years."
Rhonda, Missouri
Caring Mom
"I'm a single mother dating online and I use BeenVerified to help protect my family!"
More Testimonials