Done with dating apps? Maybe you found that certain someone? Or perhaps you just don't want Tinder hanging on to your data. Whatever your reasons, here's how to delete your Tinder profile. The process is relatively simple, but key distinctions determine how much of your information gets wiped off the app.
How to delete your Tinder profile and account
To delete your Tinder account, you first need to decide if you want to permanently remove your profile from the app or just temporarily hide your profile. Deleting your account eliminates your information from the app, while hiding your profile removes you from the app's Discovery algorithm that allows users to see you.
Regardless of your plans, first go to your profile screen on the app, accessed via the person outline in the top right corner when you first sign in. Once there, click "Settings."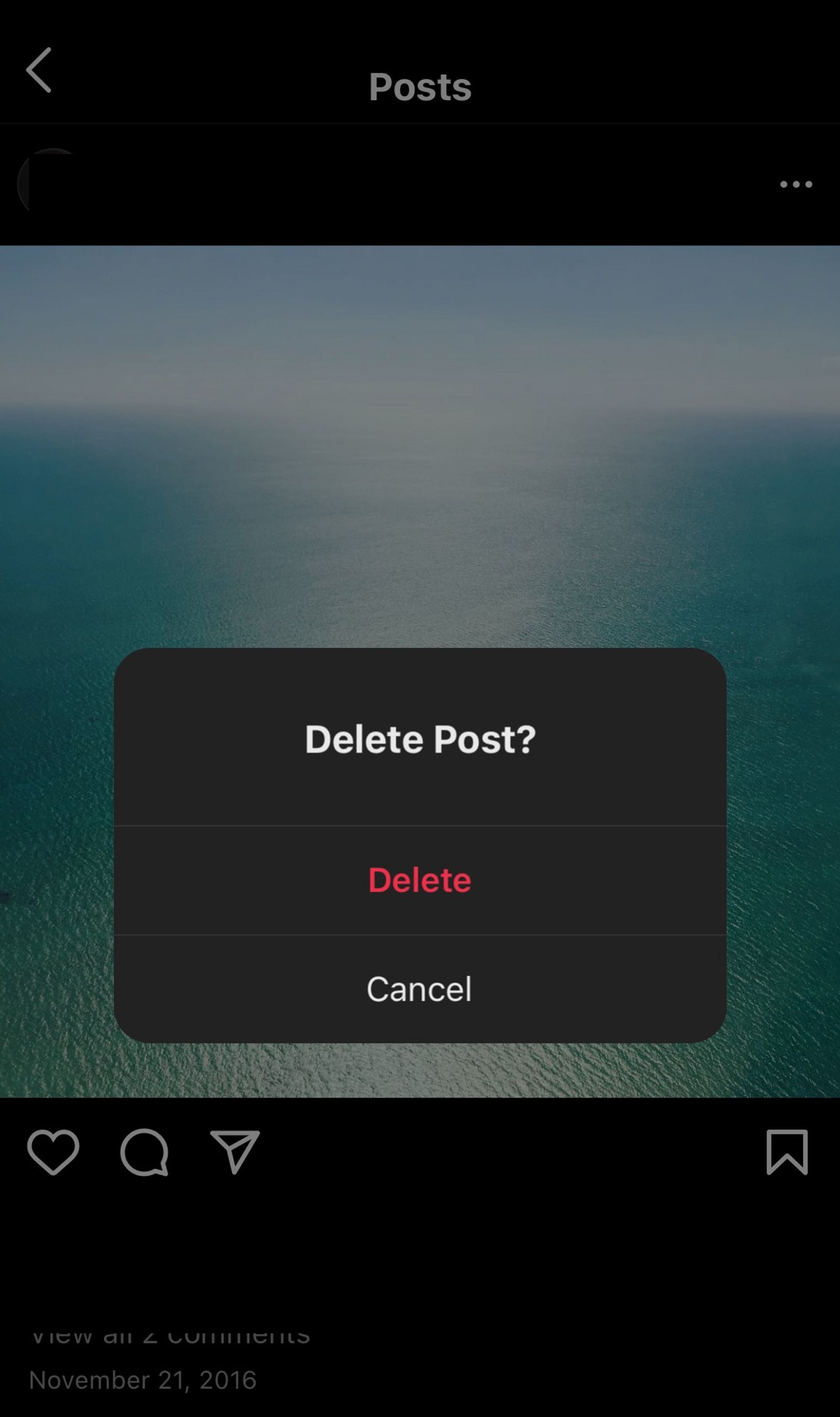 The Settings page is where your two options emerge. Scroll to the Discovery section, which lists location, age range and, as the last menu option, "Show me on Tinder." To hide your profile, tap the slider, which will turn from red to gray. This option allows you to continue your interactions with those who have already swiped right and engaged with you.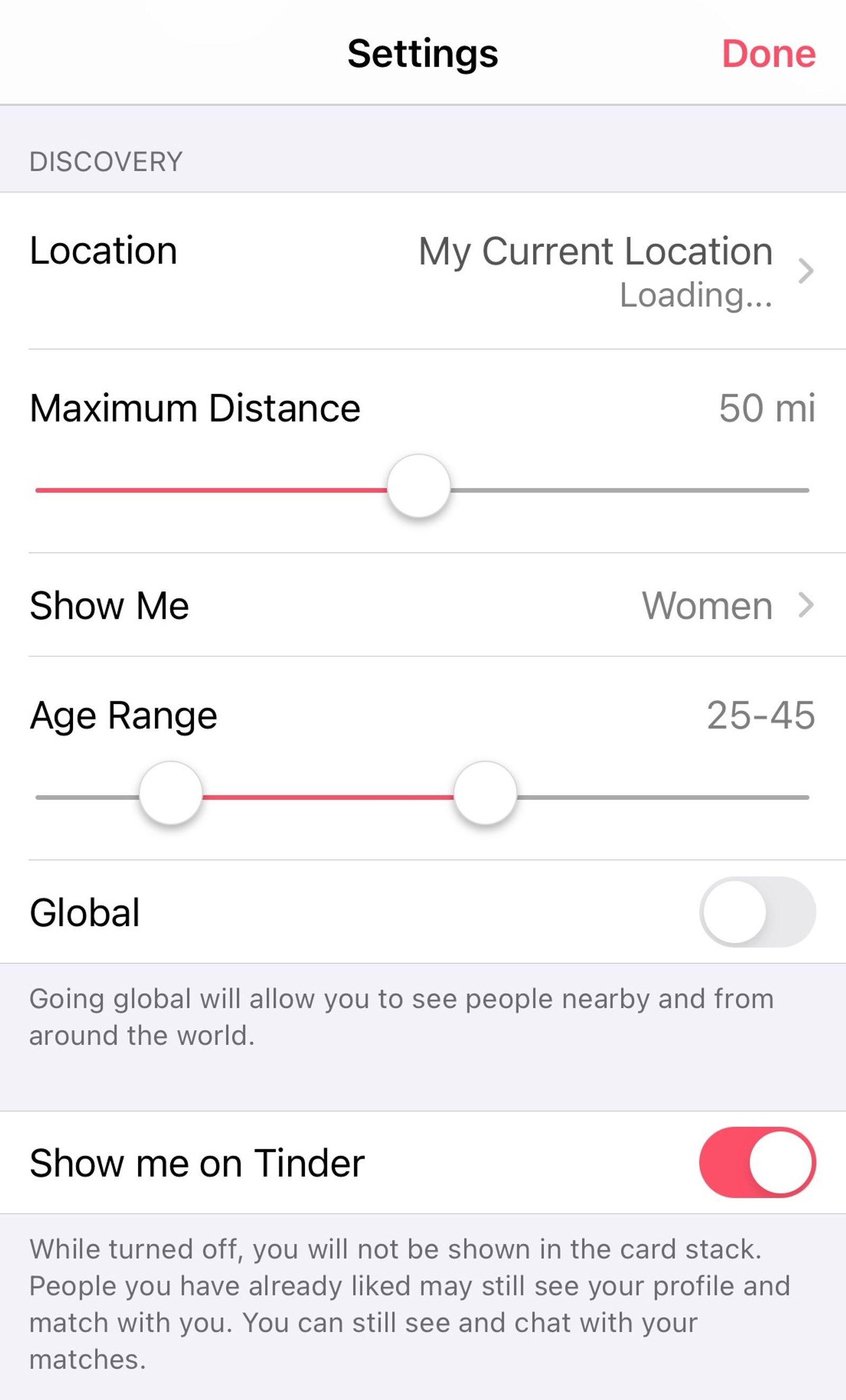 Don't want to linger on the app any longer? Keep scrolling past the Discovery section all the way to the bottom of the Settings menu. The very last choice available is "Delete Account." Select the option to start the process.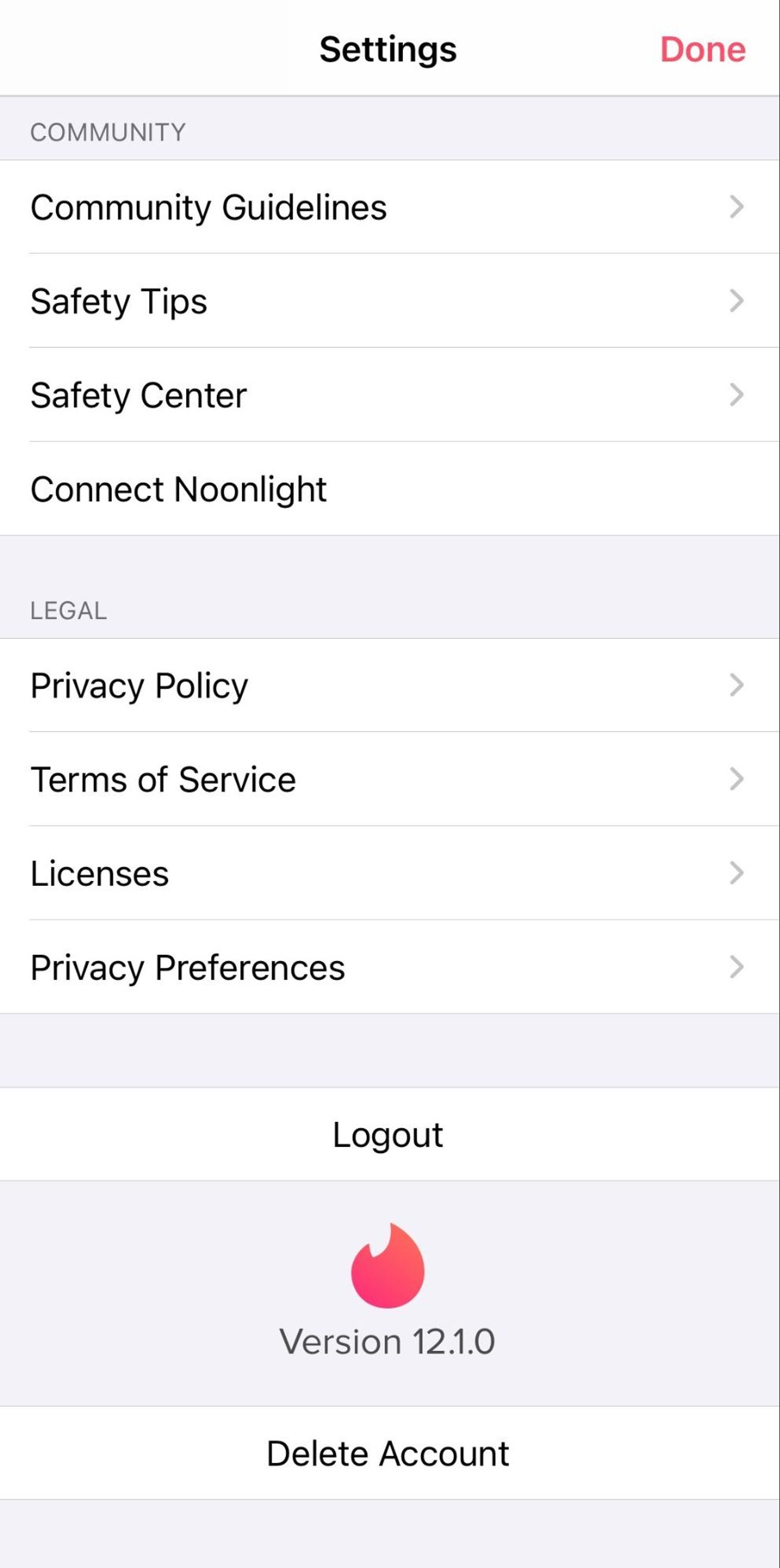 After you hit "Delete Account," Tinder asks if you'd rather "pause" your usage versus permanently deleting your profile. Hit "Delete My Account" to continue.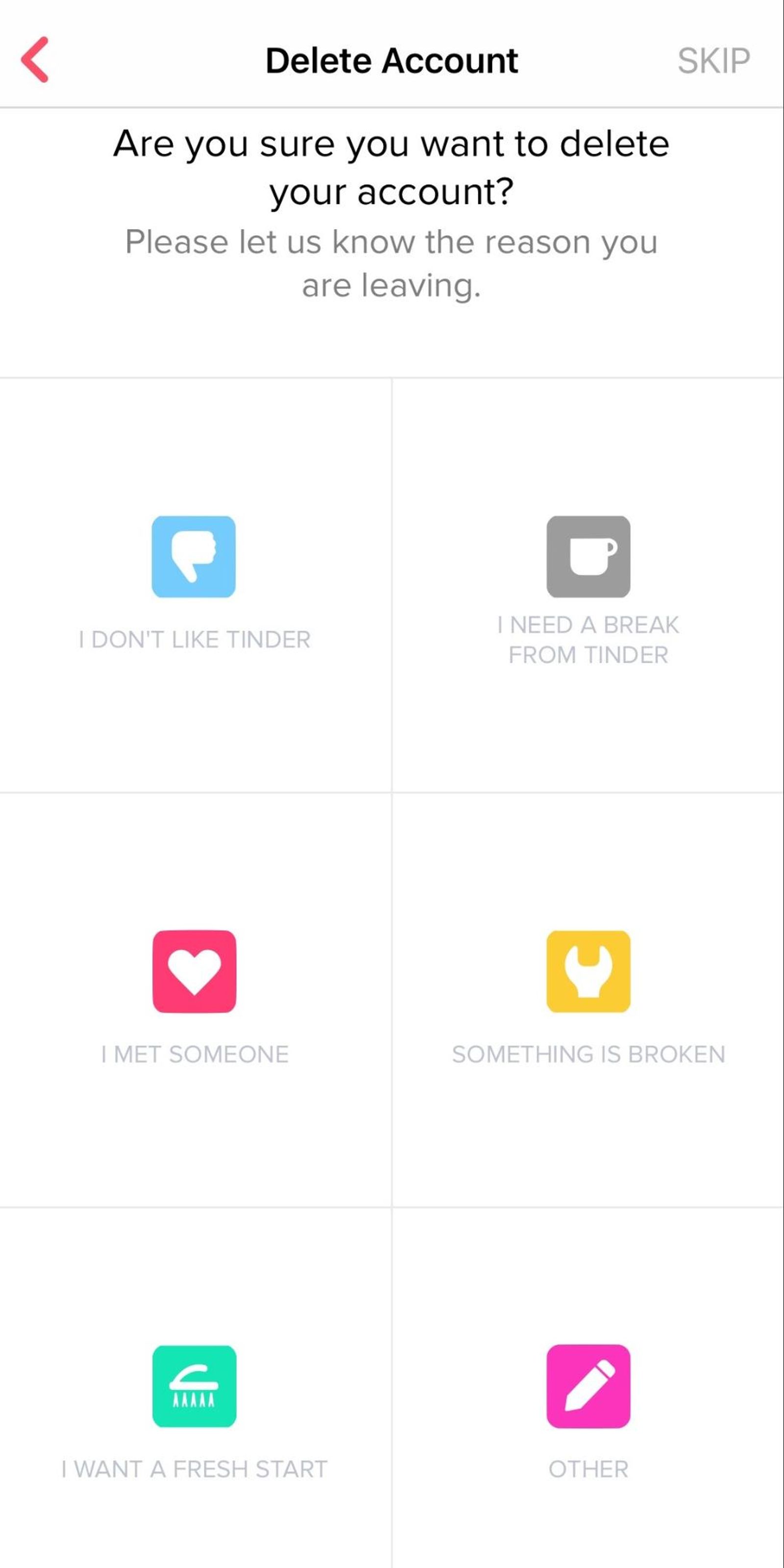 The last step is confirming your steps. On its Help Page, Tinder notes users who delete accounts "permanently lose matches, messages and other info associated with it." If you're OK with that, bid adieu to Tinder with one final tapping on "Delete My Account." Beware: Tinder retains your personal data for up to three months, primarily for legal reasons, and if you want to know what information Tinder collected, you'll have to ask for it before deleting your account.
How do I know my Tinder account is deleted?
The app and website will both confirm you deleted your profile. The photo below is a screenshot from the app's deletion process. Again, Tinder maintains your information for some time after you delete your profile, but you won't be able to log back in using your old account details.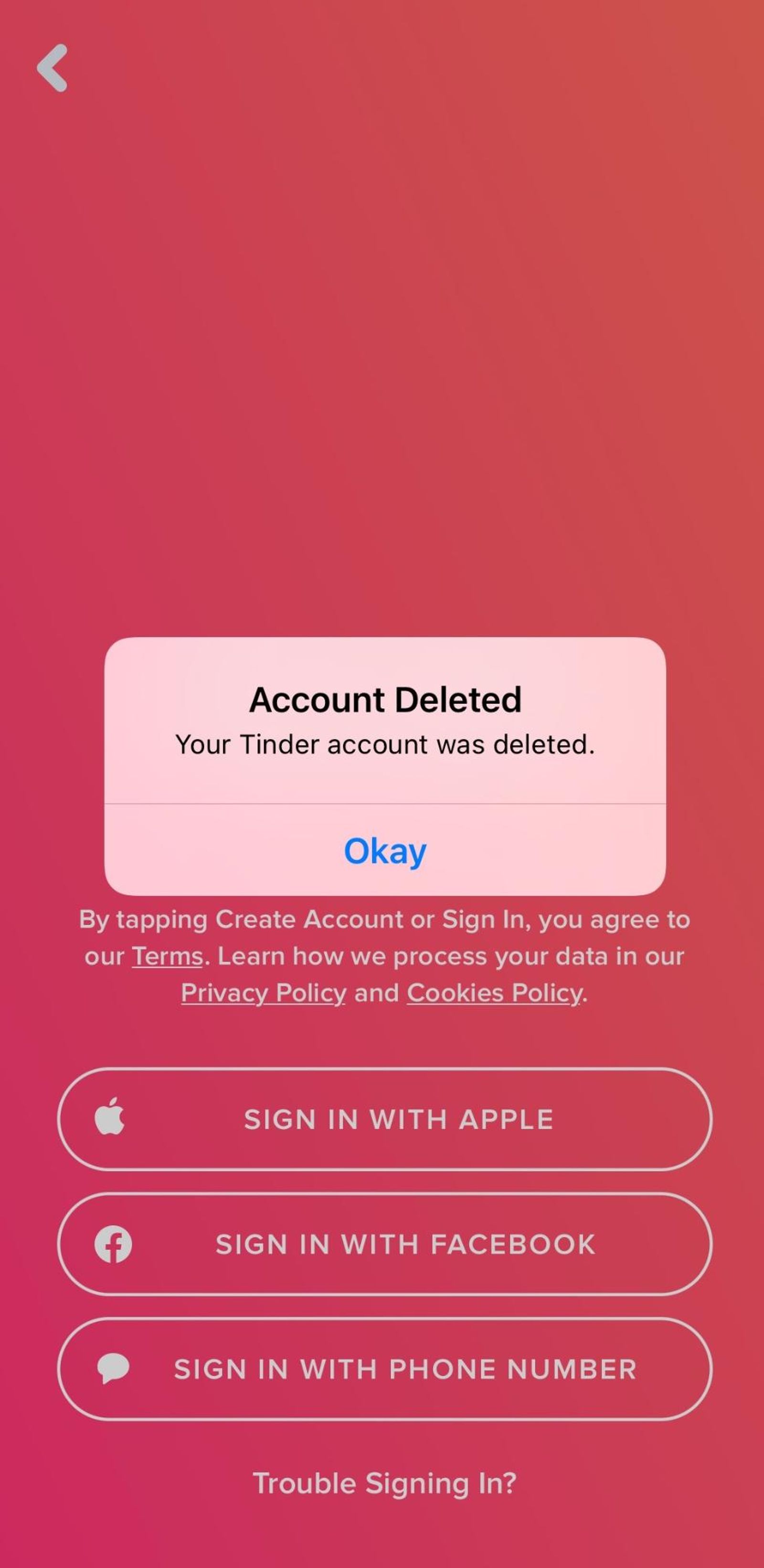 Does deleting the Tinder app delete your account?
Tinder warns users that removing the app from their mobile devices won't delete their profile or their personal information in their account. If your goal is to permanently delete your Tinder account, you have to go through the deletion process via your profile settings.
The bottom line is, deleting your Tinder account is easy if you follow the few-step process needed. But don't just drop the app and think your work is done.