Ever receive a call from an unknown number and wondered how callers mask their numbers? This tactic does come in handy for certain instances. If you've ever wanted to anonymously call back a mysterious number or track down a contact who is avoiding your calls, these are just two examples when making your number unknown might be useful.
Fortunately, you don't have to buy a burner phone or invest in complicated technology to make a private call. With most telecom carriers, it's as easy as entering a few digits. Some phones even have built-in privacy settings that make your number unknown with a tap.
Here's how to make your number unknown when you want to make a call.
How to make a one-time private call
Most telecom providers use a universal prefix, *67, to temporarily make your number unknown. To make a private call, you enter *67 before the number you're calling to block your identity on caller ID. This procedure works on most landlines and mobile phones, although some carriers may have different codes.
AT&T, for example, uses #31#. To make a private call with AT&T, enter #31# before dialing the number to block your ID. In some markets, *67 may be available with AT&T. If you're not sure which prefix works in your area, try making a private call to a friend using both #31# and *67 to see which one makes your number unknown.
How to make all outgoing calls unknown
If you want your number private for all your outgoing calls, you may change the privacy settings through your telecom carrier's app or website. Both Verizon and Sprint let you turn off caller ID simply by changing your account settings.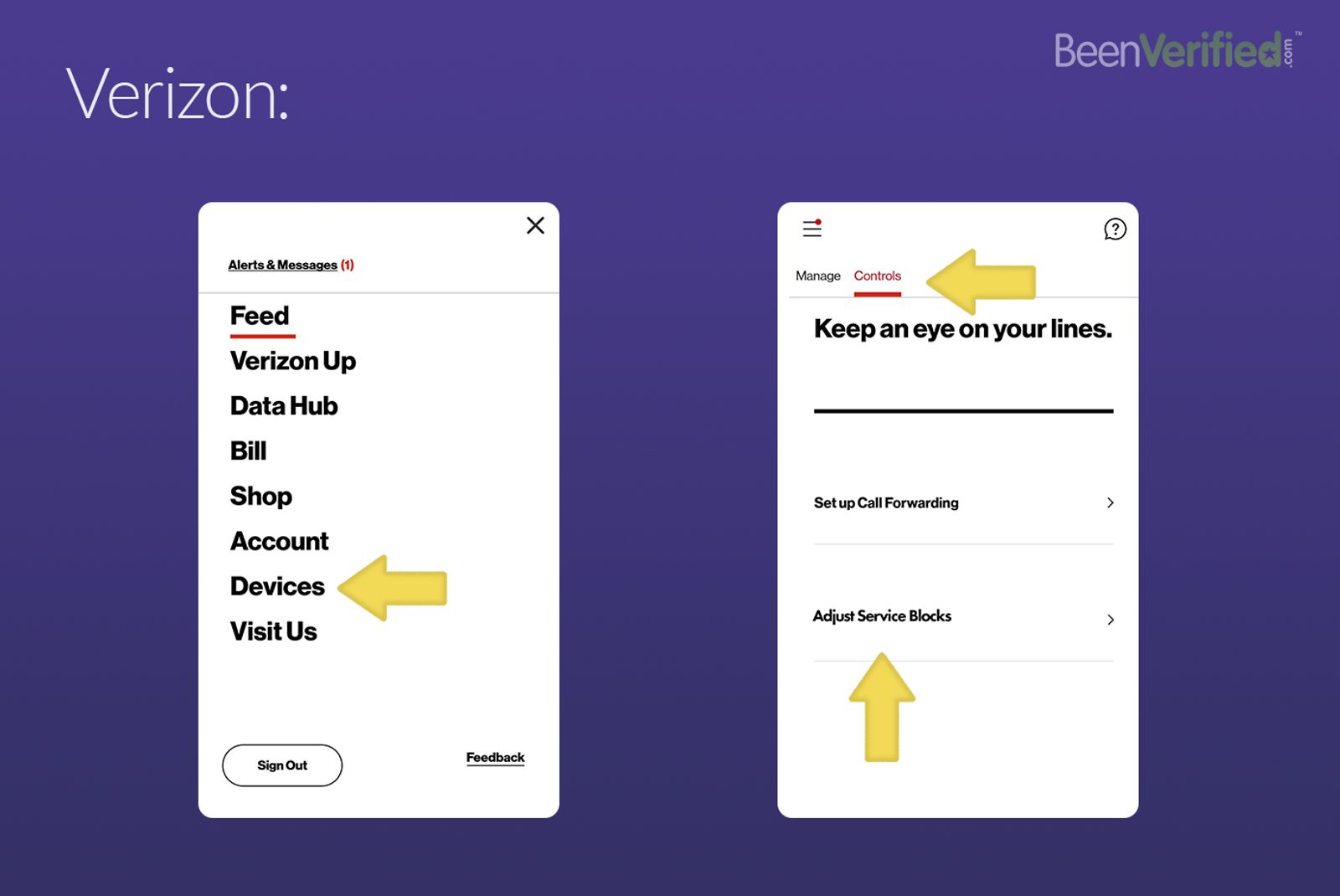 If you use Verizon:
Open the "My Verizon" app
Tap "Devices" and select the device you want to make private
Tap "Controls" and select "Adjust service blocks"
Toggle "Block Caller ID"
You can also make your number unknown through the "Blocks" page in your "My Verizon" account on the Verizon website.
If you use Sprint:
Access your "My Sprint" account through the website or app
Select the device you want to have an unknown number
Select "Change my services" and toggle the "block caller ID" option
If you activate private calling through your provider app or website, you can turn it off on a call-by-call basis by entering *82 before you make a call.
One thing to remember about making private calls: The technology doesn't work with toll-free numbers. If the number you're calling has a toll-free prefix (800, 833, 844, 855, 866, 877 and 888), you won't be able to make your number unknown.
Related: What's a restricted call?
How to make all calls unknown with an iPhone
You can use the settings on your iPhone to make private calls if you use Verizon or Sprint.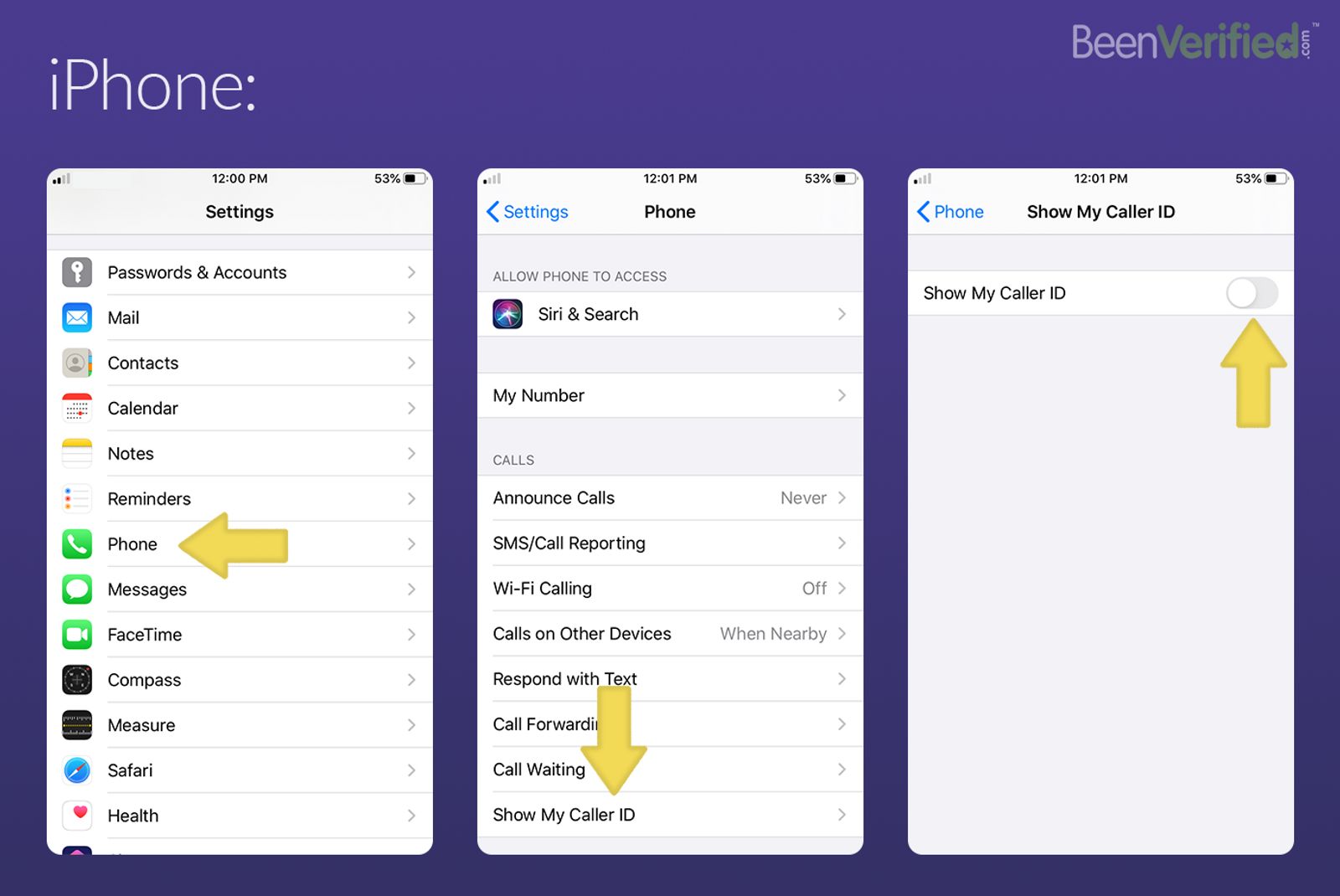 Tap the "settings" icon and scroll down to the "phone" tab
Select "Show my caller ID"
Toggle the switch from green to white to make your number unknown on all outgoing calls
How to make all calls unknown with an Android phone
As long as you don't use Verizon or Sprint, you can adjust the privacy settings on your Android phone to make your number unknown.
Tap the "settings" icon on the home screen
Select "device" and scroll down to "call settings"
Tap "voice call" and highlight "additional settings"
Select "caller ID" and toggle "hide number"
If you have Verizon or Sprint with your Android phone, follow the instructions for changing your privacy settings through the carrier's app or website.
Related: How to call back a private number
How do I protect my communication privacy?
If you're concerned about communication privacy, you're not alone. In a recent Pew Research survey, 74% of Americans said it is very important for them to be in control over who can get their personal information. Although you can't protect all your publicly available data, you can take steps to keep your communications private.
Always lock your phone and other devices. Even if your phone has a biometric (face or fingerprint) lock, use a strong PIN or passcode along with it. If available, enable your phone's remote tracking and locking features. Should your phone ever get lost or stolen, you're better protected against a data breach.
Don't answer calls from blocked or unknown numbers. Phone scams are on the rise; the U.S. is on pace to get 60 billion robocalls this year. Ignoring or rejecting unknown calls is the best way to protect yourself. If you're not sure whether the number is legitimate, use a reverse phone lookup tool to try to identify the caller before answering your phone.
Be cautious about emails from unknown senders. Phishing cost U.S. victims $48 million in 2018 alone. Learn how to better educate yourself against a phishing attack and avoid opening any suspicious-looking emails. You can use a reputable reverse email tool before deciding how to handle emails that look legitimate but whose contents seem suspicious or "off."
Learn how to make private calls. Masking your caller ID is more than just a convenience when you're trying to track down a shady contact or see who's behind a suspicious call—it can be an essential safety tool. Make your number unknown before calling online sellers or making contact for the first time with an online date.