Over 190 million people use Snapchat every day and create over 3 billion "Snaps," messages and images that are available only for a short time before they "disappear." For people on the move—traveling, shopping, socializing with friends—Snapchat is the go-to app, beating out Facebook, Twitter and Instagram. But if you don't know how to find someone on Snapchat, you won't be able to follow their Snaps.
Here are four ways to find someone on Snapchat.
Tip #1: Use Snapcodes to find someone on Snapchat
If you're searching for businesses, public figures or celebrities, a Google search might turn up their Snapcode. Snapcodes are like quick-follow buttons; you can instantly add someone just by scanning their Snapcode with the camera in your app:
Open Snapchat and tap the circle button at the bottom of your screen.
Point the camera at the Snapcode and hold for two seconds—don't take a picture.
When the user's account pops up, tap the purple "Add Friend" button or the "Subscribe" button to see publicly shared content.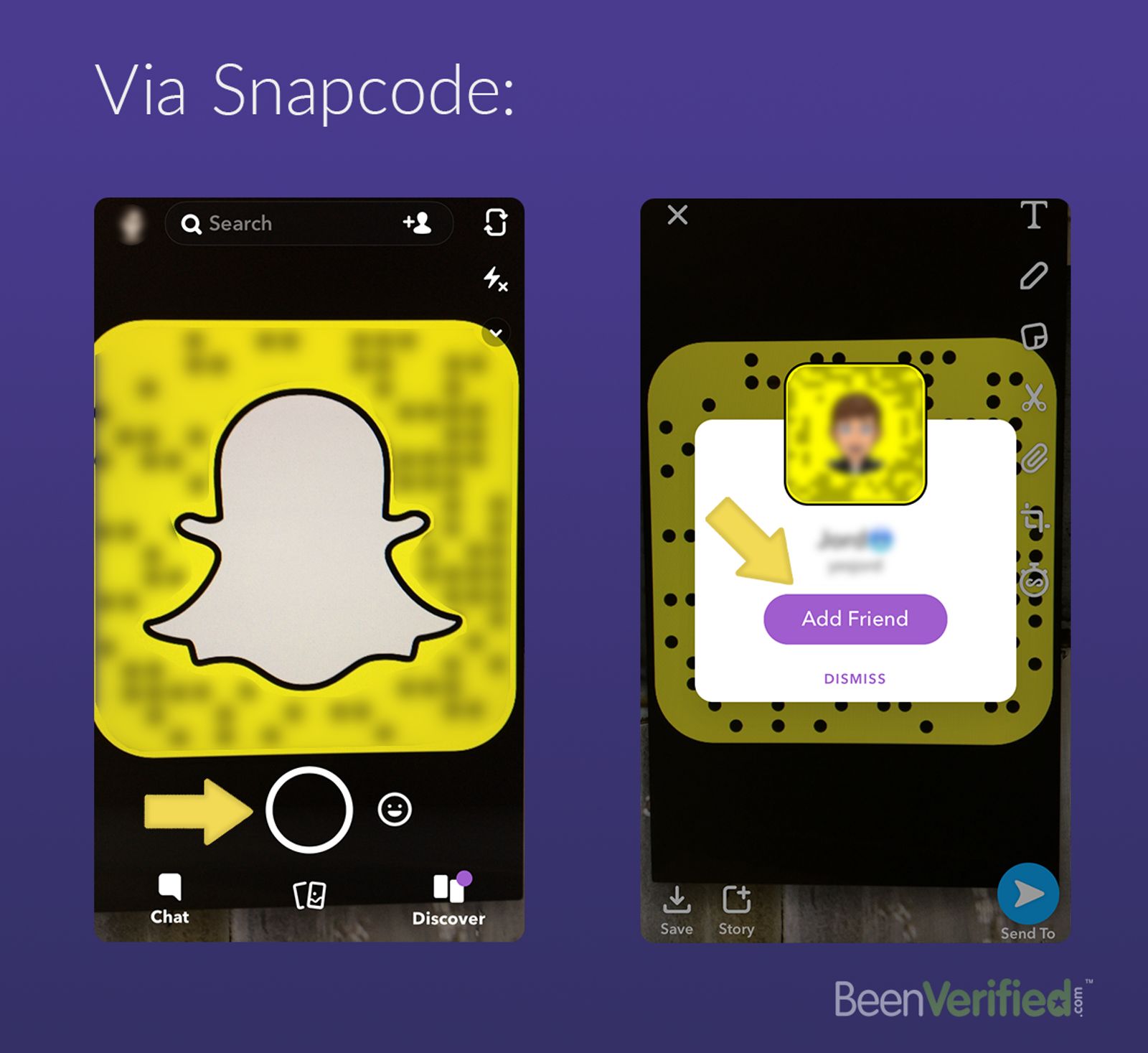 Google doesn't work so well for people outside the public eye, so you may need to try one of these other options for finding someone on Snapchat.
Tip #2: Find people on Snapchat using your contact list
This is the easiest way to bulk-add friends to your Snapchat app. Just sync Snapchat with your contact list and let the app do the work:
Open Snapchat and tap the Add Friends icon on the top right side of the screen.
To add everyone in your contact list with a Snapchat account, tap All Contacts next to the Quick Add heading
Alternatively, you can add individual contacts by tapping Add next to each name you want to follow.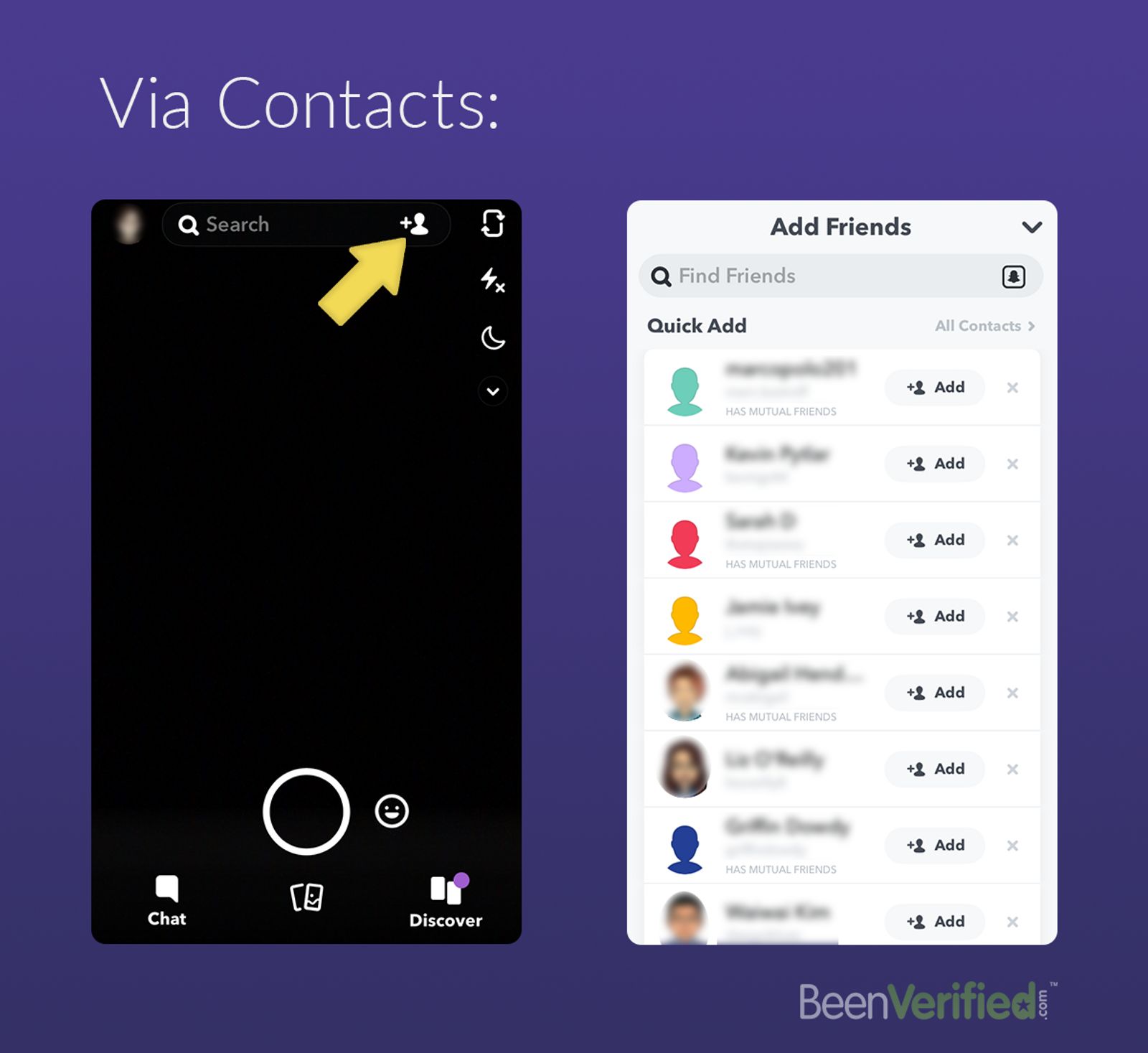 If you have a phone number but you haven't added it to your contact list, you can try entering it directly into the search bar. Because not everyone connects a phone number to their Snapchat account, you might not find all your friends by synching your contact list or searching their number.
Tip#3: Find someone on Snapchat by username
If you know someone's username, you can search it and quickly add them as a friend:
Open the Snapchat app and type the magnifying glass to access the search bar.
Enter the person's unique username.
Tap the +Add button next to the correct account from the displayed list of matches.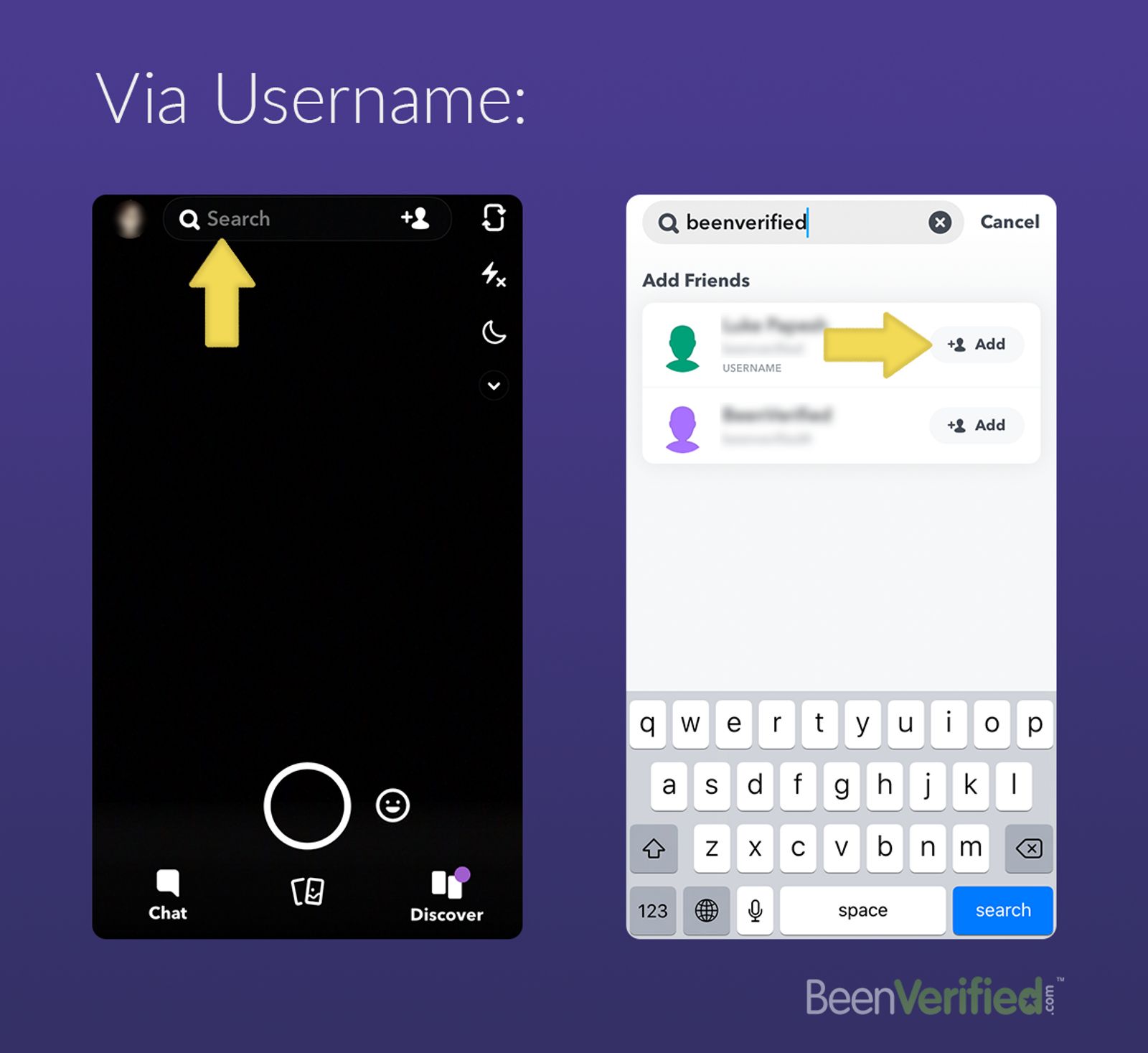 Tip#4: Find people on Snapchat with Snap Map
In a 2017 update, Snapchat did away with the feature that allowed you to add nearby users with a simple tap, but it's still possible to find someone on Snapchat using Snap Map (but only if the person doesn't have Ghost Mode turned on, which hides their location from others):
Open the Snapchat app and swipe down to open Snap Map.
Look for blue dots on the map which represent Snap Stories made nearby.
Tap the blue button to see the stories you are interested in.
If you want to add someone from Snap Map, enter their username in the search bar or scan the Snapcode using the camera in your app.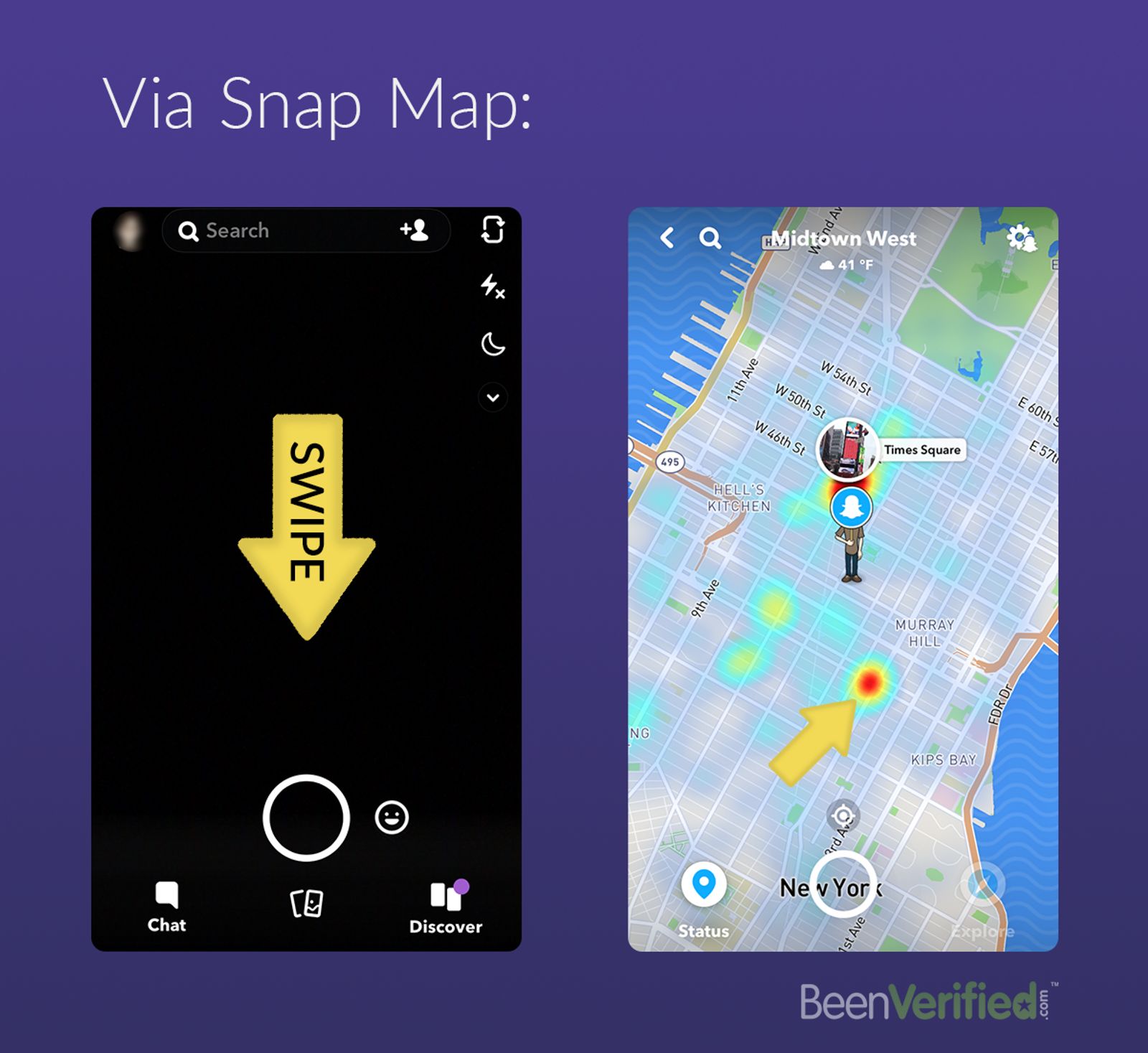 How to find someone online
Snapchat isn't like Twitter or Instagram; you won't find a list of recent posts on Google. You have to be friends on the app to see each other's content, though some users still try to buy Snapchat followers and views. If you can't find someone on Snapchat, though, you still have options to locate them online:
Search the person's name on Google, Bing or another internet search engine.
Facebook is the most used social media site; if you have an account, try searching for the person in your Facebook app.
If you have a photo but not a name, an image search might turn up helpful information.
Use a people search to try to uncover their contact info, employment history and social media profiles.
If you don't have a full name but you have a phone number, a reverse phone lookup might reveal the person's identity and other useful information.