We all have childhood memories of elementary school classmates: Perhaps fond thoughts of a boy you kissed or that fifth-grade brainiac Kathleen. If you're wondering how to find classmates from elementary school, the internet and a few other investigative tips can often help you track them down.
Experts say your success can depend on how much time lapsed.
"It will be easier to find someone you were in elementary school with 20 years ago versus 40 years ago," said Harry Kazakian, a private investigator and CEO of Los Angeles-based USA Express Inc. "It all starts with information you already have in hand. Search sites can be helpful if you have a full name, birthday, a list of schools your friend attended or places he or she lived."
But where do you start searching?
Check alumni websites
Depending how long ago you were in elementary school, you might strike gold quickly using your old school's current website. Some elementary schools help keep alumni in touch with one another, so beginning a search there could be your first and last stop.
No luck there? Check out more formal alumni websites that might have your friends listed somewhere. For example, did Kathleen always brag she would be going to Harvard? Even if you can't access Harvard's alumni site, you might know someone who is willing to do a quick search for you.
A friendly post to others can sometimes go a long way toward uncovering information, Kazakian said.
"Do you see anyone you know in the group?" Kazakian said. "Pour through the members and consider posting a request like 'I'm so-and-so and went to Washington Elementary School from 1996 to 2002, and I'm trying to reconnect with so-and-so.' And when you find a thread that might be relevant, follow it."
Related: How to find someone after you lost touch
Do a social media search
Childhood friends can pop up on many social media sites, too. People will sometimes join a Facebook page for former students, giving you a free, lowkey way to hop into a group and become part of that community.
Performing a search on social media isn't hard, but it does take patience. As the goal of a social media site is to bring people together, many people tend to divulge lots of personal information, including hometown, alma mater, friends, birthdays and more.
Instagram, Twitter and Facebook are the most obvious places to start. But LinkedIn, too, has lots of parent and school-aligned group pages that you can join. If you think you might know what profession your pal went into after school, using that information to narrow things down on professional social media sites could help.
Related: How to find someone on Facebook
To specifically search for someone on Facebook, a good approach is to use the People filter to help narrow your results. Inside that filter, you can indicate your elementary school under Education or search by city or "Friends of Friends." This type of search can help you pinpoint the person you seek.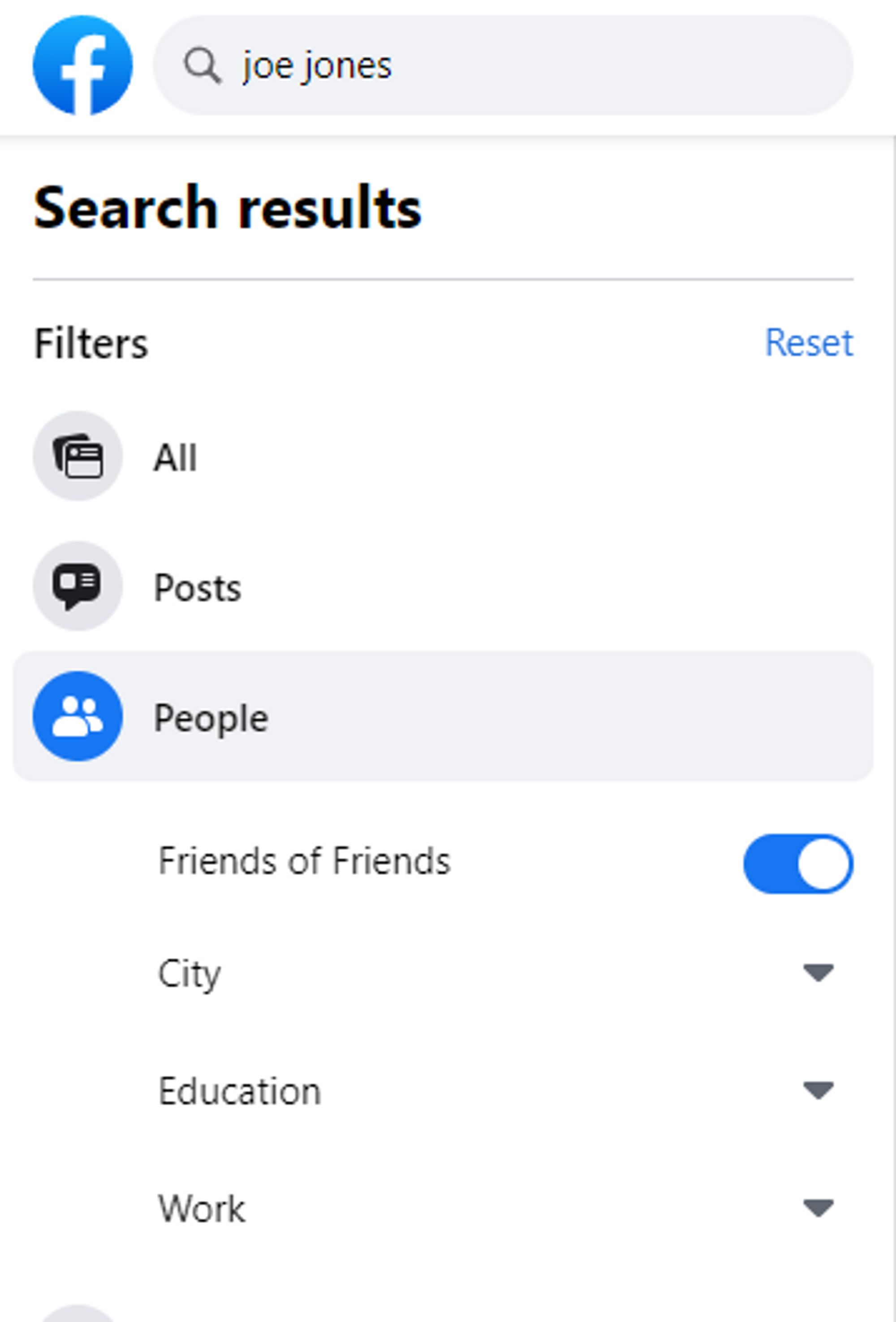 "Social media can sometimes be useful, depending on when (a person) started their accounts," Kazakian said. "Some women keep their family (maiden) name on their social media, especially if they use it for business, such as on LinkedIn."
Small details can help you narrow results when too many similar names pop up. Take notes to help you keep track of those details so you can apply them as needed to filter broad results.
Search yearbooks online
Details about elementary school classmates can be lurking under the covers of a school yearbook. If you misplaced yours, sites like Classmates.com and E-Yearbook.com provide free searches for yearbooks dating back as far as the 1930s.
This type of search could help you narrow forgotten details (like last names or family members who attended the school). You might also find information about other people who knew your friend, too. For example, you could locate mutual friends who might still be in touch with your friend or your friend's siblings.
Kazakian said a yearbook could uncover a last name you just can't quite recall, too, although that can sometimes turn into a dead end.
"The more difficult person to track down is someone who has changed their name through marriage or for another reason," Kazakian said.
In cases like that, a professional search site or a much deeper internet search could be required.
If you think your friend might have wanted a military career, sites like E-Yearbooks.com offer a free search of military and military academy yearbooks. You need to know where your friend may have trained (and what type), but start with the state you both lived in and see if you can narrow things from there.
Try a reverse image search
If you have an image of your old friend, you can try a reverse image search via Google Images. Just paste the image URL or upload the file into the search page, and Google will tell you whatever it can about the image. You'll frequently just circle right back to the site that gave you the image but, in some cases, Google might discover that same image is located elsewhere online. That location could be the clue you need.
If you're using a Chrome browser, you can even just right-click the image and tap Search Google for Image. You might be pleasantly surprised at the results you see.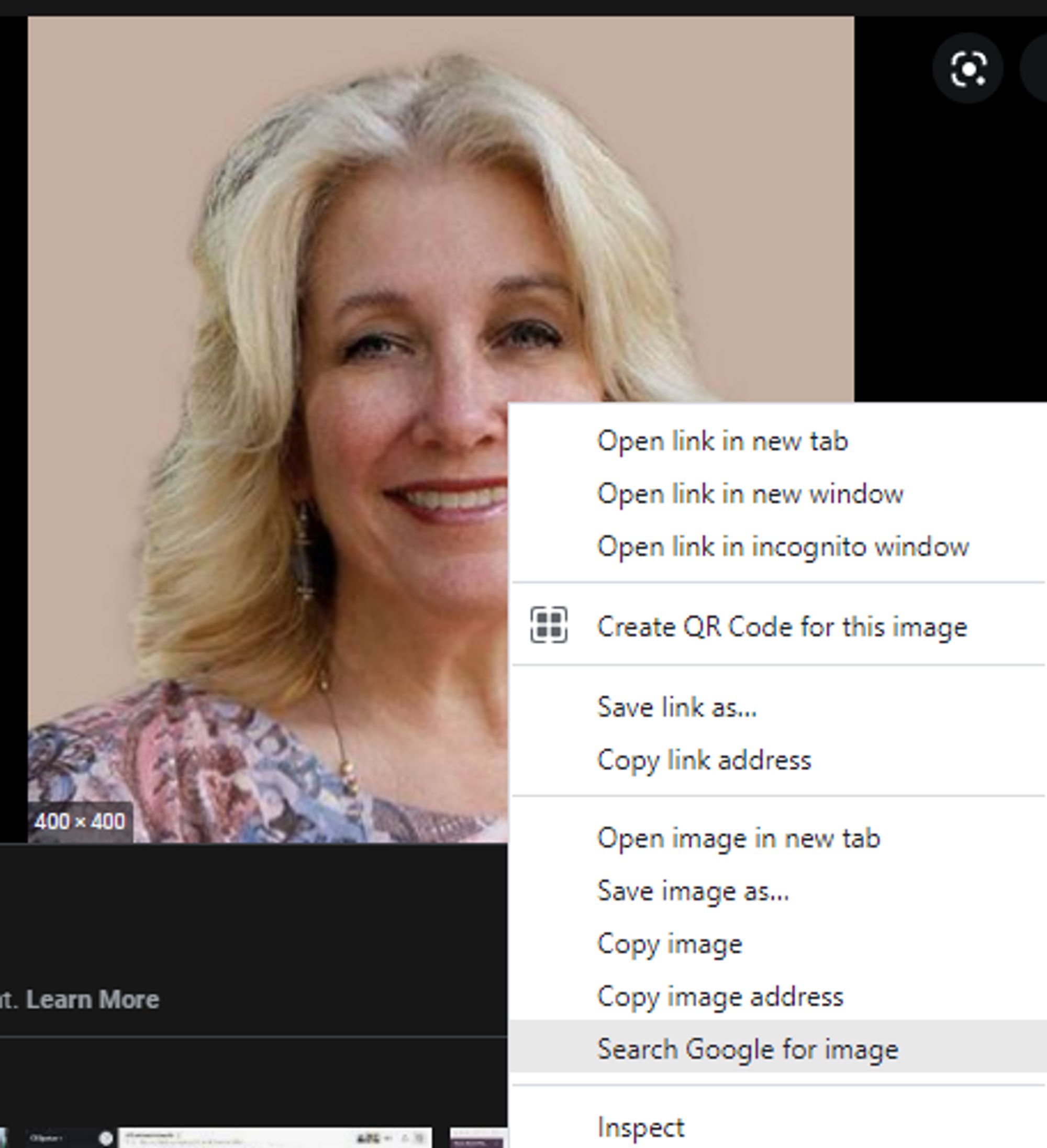 Do a people search check
If you exhausted all your free resources trying to connect with your old friend from elementary school, it might be time to turn to a professional search resource.
A people search tool, for instance, uses dozens of public databases to produce detailed reports about almost anyone. It may uncover social media accounts you didn't know existed, address information, employment history and even direct contact information in some cases.
The benefit of using a site like this is that it offers up far more detailed information than a general Google or Facebook search can provide. It does this by combing through billions of data points on the web, far more than the average person can hope to dig through in a reasonable amount of time. Results can include professional information, criminal and civil records, online personas and other details that might help you zero in on that elementary school pal.
Other resources
If you're still not finding what you're after, your friend might be off the grid in some way. There are also people search sites that offer prisoner information, obituary details or even ancestry information that can help you learn more about the person you're searching for.
Family Tree Now is a free site that offers access to census records, birth and death records and other information. FamilySearch.org has one of the largest family records databases online, too, and genealogy sites such as Ancestry.com can help you find family members who might be willing to help you.
Your search will likely take some patience. But if you're patient, use online resources wisely and keep your mind open to finding other people who might be able to help, you may reconnect with that elementary school classmate sooner than you think.