If you use two-factor authentication (2FA) with your online accounts, you can prevent a hacking attempt 99.9% of the time, according to Microsoft. That's why it's smart to install Google Authenticator on your phone, which bypasses the security weakness of receiving a 2FA code via SMS.
The problem arises when you get a new device: how to transfer Google Authenticator to a new phone to continue using it? Google Authenticator is tied to the phone on which the app is installed. That means you have to port Google Authenticator to your new device to continue using the app.
Fortunately, it's a straightforward process for both iPhones and Android devices. Google Authenticator is linked to your Google account, so as long as you have an active account, you can transfer Authenticator to any new phone or tablet.
How do I transfer Google Authenticator to a new phone?
First, download the Google Authenticator app from the App Store or Google Play without deleting Authenticator from your old phone yet.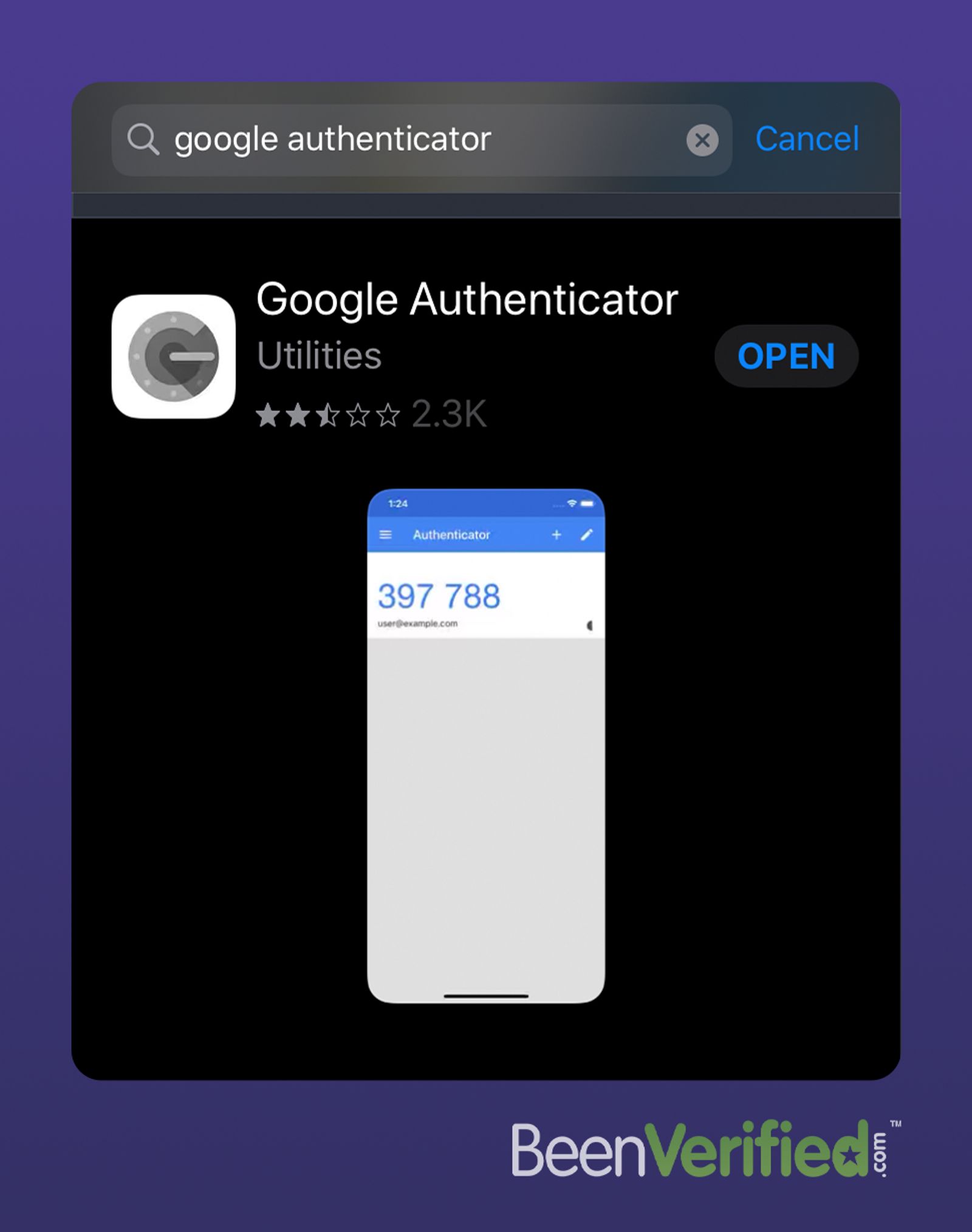 Then open your browser and go to Google's two-step verification page. You'll be prompted to log into your Google account once you click "Get started."
Once you log into your account, you'll be taken to a settings page for two-step verification. Click the "Change phone" option.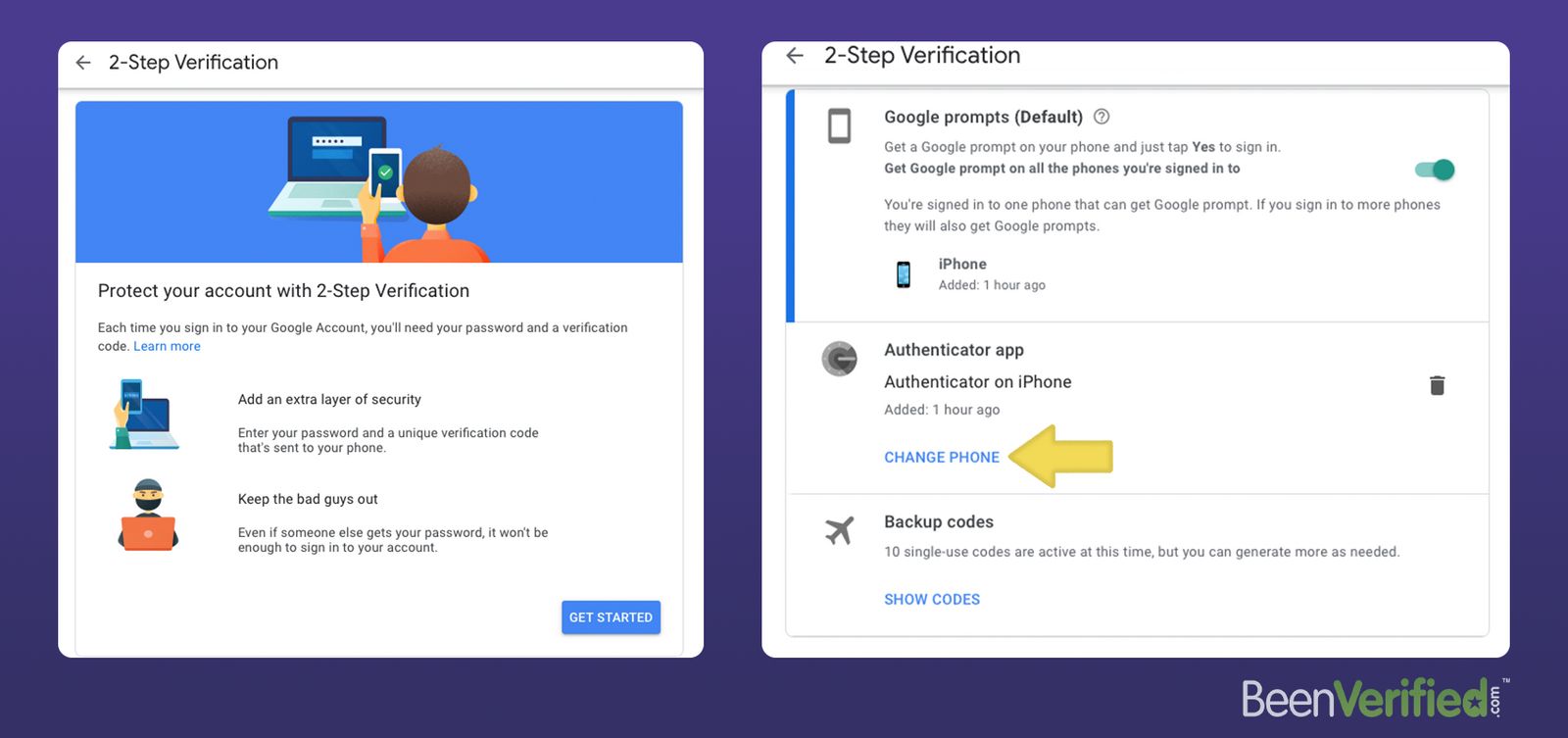 A pop-up will appear asking you to choose your phone's operating system. Click the button next to iPhone or Android, then click "Next."
There will be a QR code on the page that you can use to activate Google Authenticator on your device. Open the Authenticator app on your new phone; you'll be asked to choose between scanning the barcode or manually entering a six-digit activation code. If you opt to scan the code, the app asks for permission to open your camera. Point your camera at the QR code.

Once your phone reads the code, a six-digit verification code appears in the app. Click "Next" and enter the code when prompted. Then click "Verify."
You've now successfully transferred Google Authenticator to your new phone. If you have more than one Google account, you'll need to repeat the process for each account you want to authenticate with your new phone.
If you use Google Authenticator for other services, such as Amazon or Facebook, you may have to turn off 2FA for these accounts before the transfer. Once you have Google Authenticator transferred to your new phone, re-add the other services and turn 2FA back on. Once everything is working on the new phone, it's safe to delete the Google Authenticator app from your old phone.
Tips for using your new phone safely
Google Authenticator can prevent most account hacks, but it's not foolproof protection against suspicious communications and other types of phone attacks. To increase security on your new phone, try these tips:
Always use a screen lock. This not only offers a layer of protection if your phone is lost or stolen, but it prevents young children from accidentally downloading malware or changing the settings on your device.
Download security apps. Your phone is a palm-sized computer, so it should have the same virus protection as your desktop, whether that's an anti-virus software program or a call-blocking app. Be cautious about answering calls from strange area codes or numbers you don't recognize. Reverse phone lookup may help you assess unknown numbers.
Enable the remote-wipe feature. Most new phones have preinstalled software that lets you remotely lock and erase your phone if it's ever lost or stolen. Phone thieves are sophisticated and may be able to crack your lock-screen code. With remote-wiping capabilities, you can erase all your personal data before a thief can steal it.
Use a VPN on public Wi-Fi. Public Wi-Fi is a haven for hackers out to steal login credentials and other sensitive information. You can mask your identity with a VPN and hide your online activity from prying eyes. If you don't use a VPN, avoid logging into bank accounts, shopping websites or other sites where you store financial details when using public Wi-Fi.
Turn off Bluetooth when you're not using it. Bluetooth isn't a major security risk because it's relatively short range. That doesn't make it completely safe, however. Keep your phone non-discoverable when you're out and about, and ignore or decline any unknown pairing requests.
Back up your data. If you've ever lost or broken your phone, you know how miserable it is to lose all the data stored on it. Both Android and iPhone devices have cloud storage options that make it easy to back up your data on a regular basis. If you're not a fan of cloud storage, you can back up your device to an external hard drive.
Never click suspicious links. Phishing and smishing are two popular hacking tactics that target mobile devices. If you use mobile email, be cautious about clicking links in emails. This is especially true for any email that asks you to update your login credentials or verify your account by clicking a link. The same goes for links sent via SMS text.