Do you have a meme that's just too good not to share with the Facebook world? A witty comment everyone has to see? Convinced you'll go viral with this one post?
If you've never done it before and are wondering, How do I make a post shareable on Facebook, the good news is it's easy on both your computer or your phone.
How to make a Facebook post shareable on desktop
When you first log on, you should see a list of your Facebook contacts down the right-hand side and a menu for Friends, Groups, Marketplace, Memories and other items on the left.
At the top of your page, you'll see "Create a Story" next to a handful of stories already posted by your friends. But right below stories is where you want to look for your status update option.
The grayed-out box asks, "What's on your mind?" Click in the box, and the "Create Post" window pops up. You should notice the gray, rectangular box next to your profile picture. That box includes a drop-down menu of options related to who can see your post—anyone (public), or just your friends or certain groups.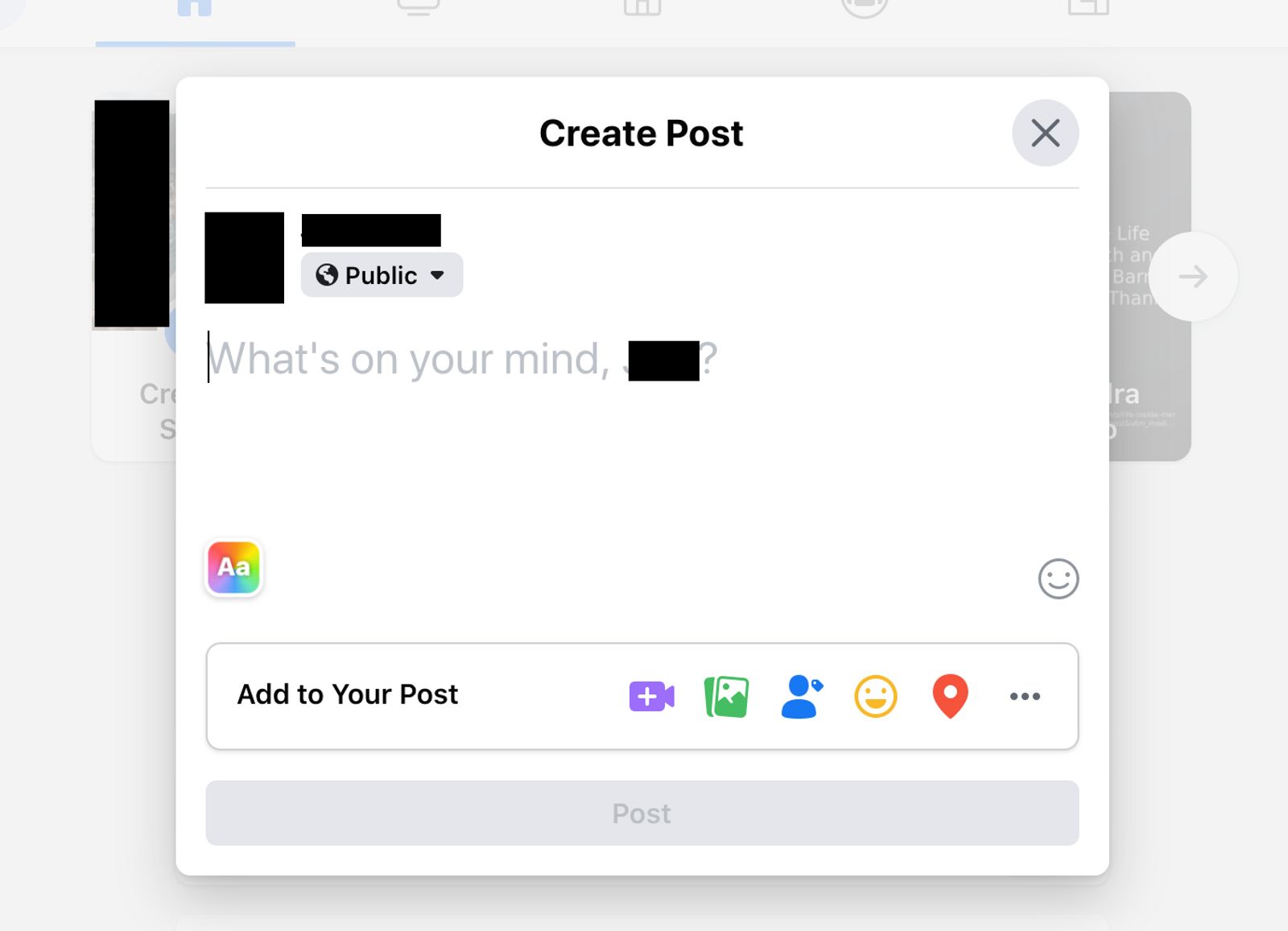 In that same drop-down menu, you'll see other options such as, "Friends," "Friends except …," "Only me," "Specific friends," "Custom" or "Close Friends." These are all the different ways you can filter who sees your Facebook posts.
Important: The only way to make a post fully shareable on Facebook —a post anyone and everyone can see and repost—is by choosing "Public."
How to make a Facebook post shareable on cellphone
Either open your Facebook app or go to Facebook.com on your browser, and you'll start out with a simpler homepage than the one you see on your computer.
Right below the blue bar at the very top of the page, there's a conversation bubble that asks in gray writing, "What's on your mind?" Tap your finger in that box, and it'll open a "Create Post" page.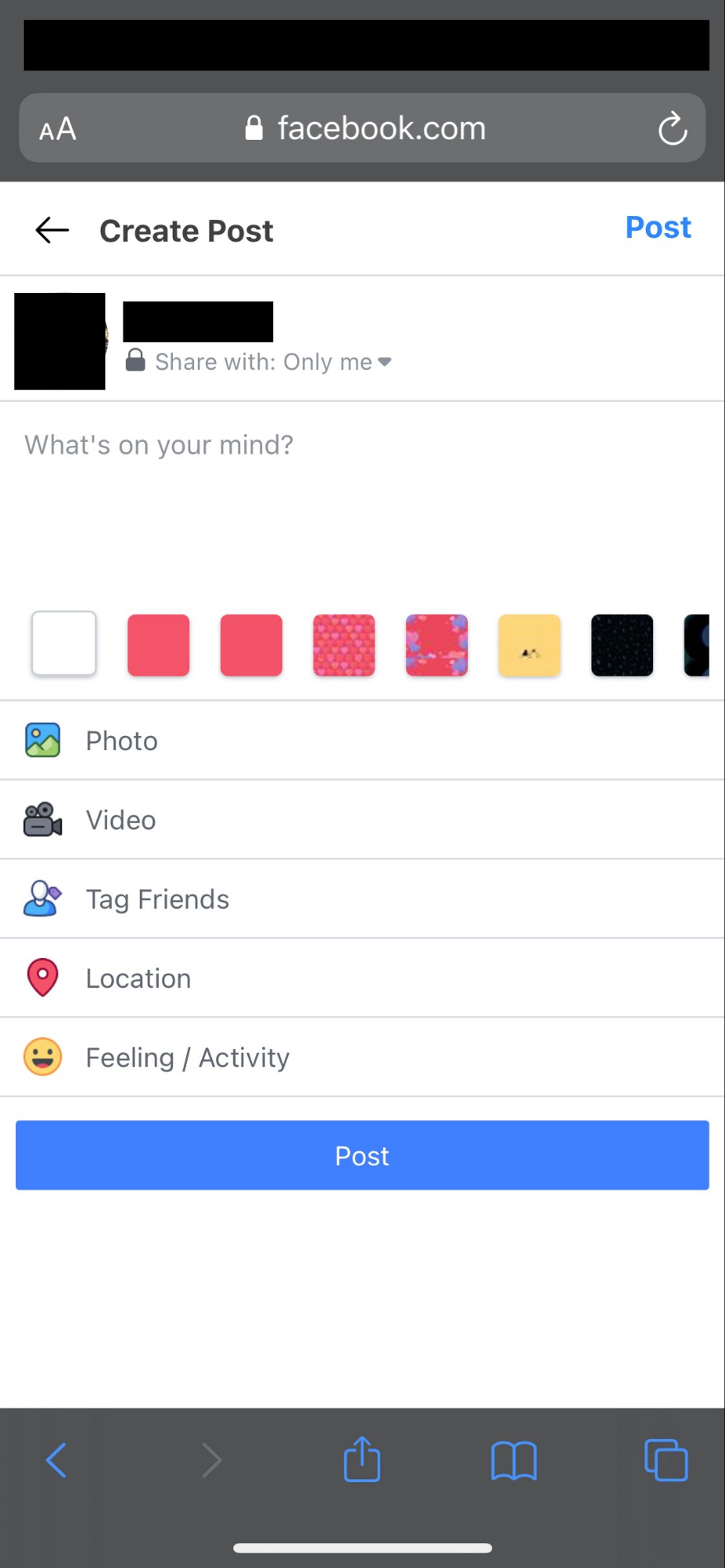 The drop-down menu next to your username will be the same as before, offering up sharing options like "Public," "Friends," "Friends except …" and so forth. Again, you want to click "Public" if you want to make your post fully shareable across Facebook.
Then type your commentary, pick your photo or meme, and hit that blue "Post" button.
How to reshare an old post on Facebook
Of course, you might have an old post you want the world to see, but you already fired it off onto Facebook. More good news: Everything can be altered on Facebook.
If you want to go back and allow sharing on a Facebook post, just go to your profile page. You'll see all your posts, new and old, down the right-hand side. Next to the timestamp on the post, you'll see a marker. This indicates who can see your post.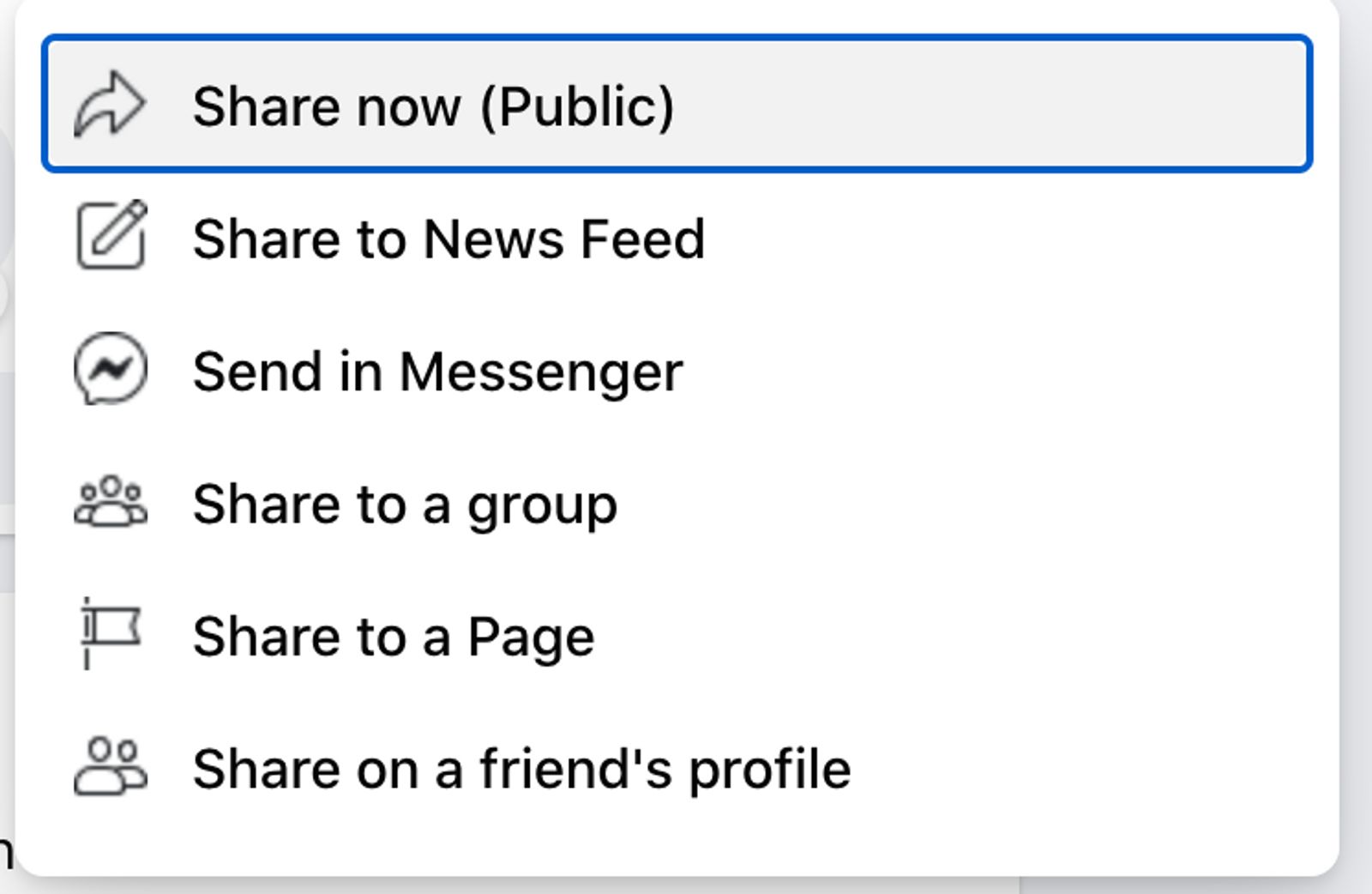 If it's a lock, only you can see it. If it's people symbols, only your friends or specific friends can see the post.
Click on the little marker next to the timestamp. The very first option will be "Public." If you select that option, your old post will be there for everyone to see. This is how to make your post shareable on Facebook.