Want to find someone on Instagram by their phone number? Here are some steps you may take:
How to find someone on Instagram by phone number
Finding someone's Instagram profile involves taking your contacts on your phone and synching them to your account. If you don't have an Instagram account, you'll need to first create one and download the social media app to your phone (available on both Android and iOS).
Afterwards, follow the steps below to find that person's profile.
Step 1: Ensure you have the person's phone number
Yes, you need to make sure you have the phone number of the person you want to follow on Instagram. You can ask them directly or use a reverse phone lookup service to try and do so.
Step 2: Add them to your phone' contact list
You'll want to save the phone number in your smartphone's contact list or phone book, or else Instagram won't be able to find the person you're looking for. Instructions vary depending on the type of phone you have, so check with your manufacturer on instructions on how to do so.
Step 3: Navigate to contacts section after launching Instagram
Now you can launch Instagram on your phone. Once you do, tap the profile icon (it looks like an outline of a person or your profile photo) located at the bottom right corner of the screen. This will take you to your profile page.
On the profile page, tap the menu icon—it's located at the top right corner and resembles three short lines. Then tap "Discover People" and head to the "Contacts" section.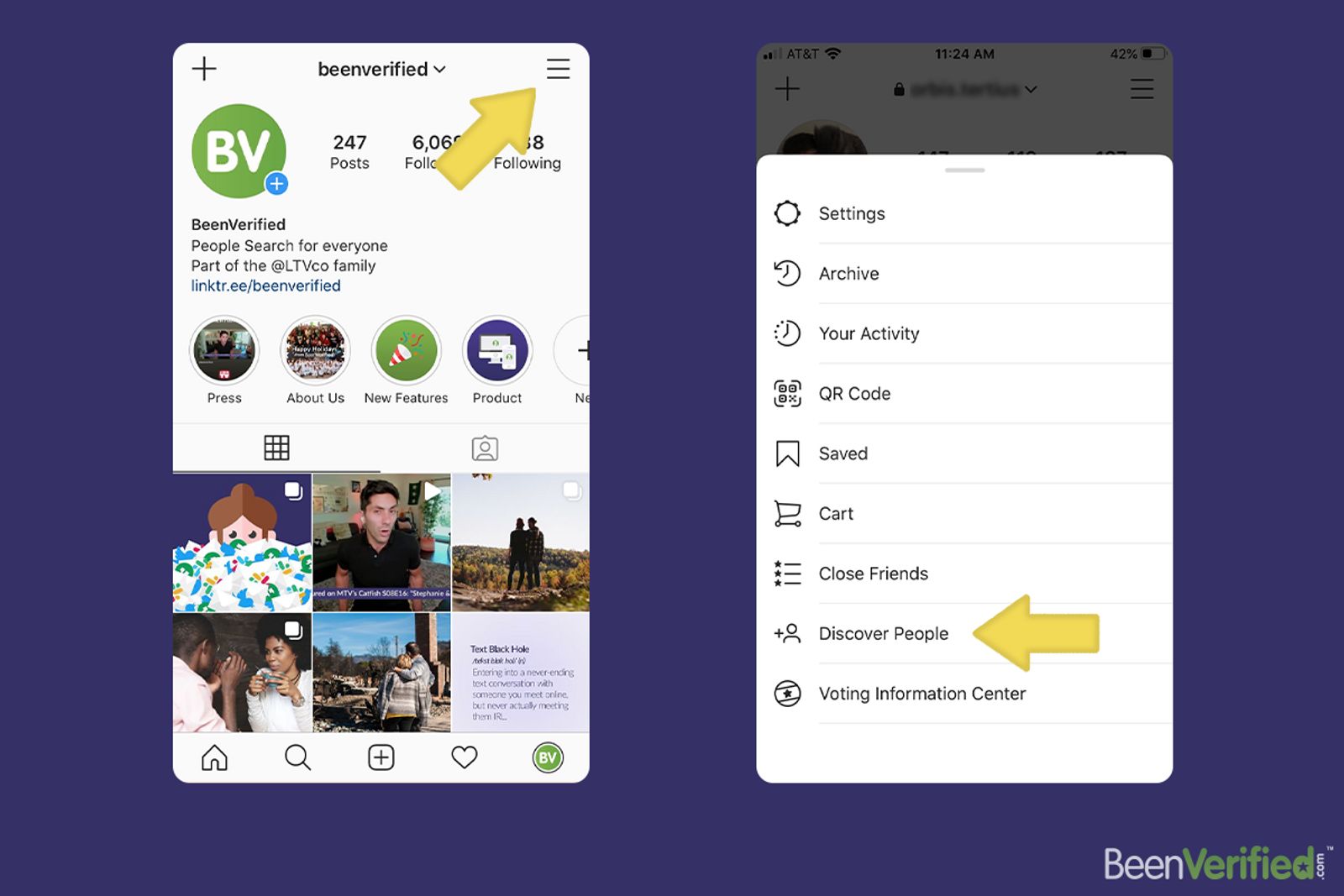 Step 4: Sync your contact list to Instagram
Inside the contacts section, the screen will indicate you can connect your contacts to your profile. To do so, tap the blue "Connect Contacts" button.
Instagram will ask to request access to your phone's contacts if you're utilizing this feature for the first time. In order to grant access so Instagram can see your contact list, you'll need to tap "Allow Option" in the popup.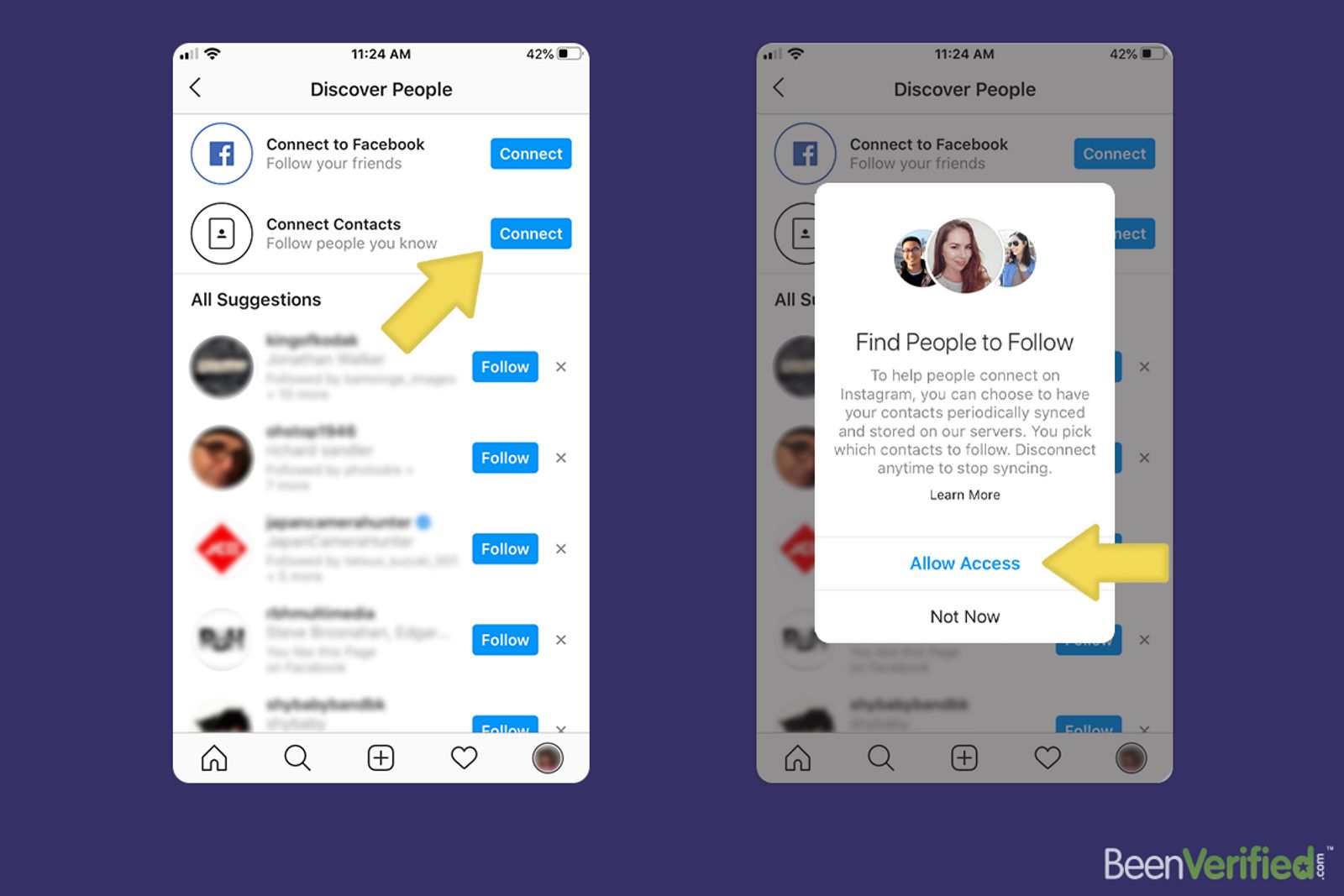 Once Instagram has access to your contact list, it'll identify who is already on Instagram. If the person you're looking for is already on Instagram, you'll be able to see them immediately plus any accounts that are associated with the phone numbers on your contact list. You'll see them on the Find/Discover people page. To follow someone, click the blue "Follow" button.
Once Instagram is connected to your phone's contact list, the app will sync it occasionally so you can see an updated list of people you can follow. If you want to remove this option, tap "Delete All"—you'll need to upload your contact list again next time Instagram tries to sync your contacts.
Remember, you can only find someone on Instagram by phone number if they have an Instagram profile and linked their phone number to their account. Otherwise, you'll have to ask that person and remember their username when you do look them up.