Are you worried about your data on Telegram? Did you watch "The Social Dilemma" and decide to cut the cord with the cloud-based messaging and internet phone service app?
Whatever your reasons, here is how to delete your Telegram account.
It's a multistep process, but the good news is you can ensure the deletion of your information. Just know you won't be able to access old contacts or messages on Telegram following either of these processes if you decide to return to the app.
Why delete your Telegram account?
Like so many other messaging and video-calling apps, Telegram has come under scrutiny in recent years for security breaches despite claiming it has a "revolutionary" privacy policy that makes the service "way more secure" than WhatsApp. The app, which boasts more than 400 million users in dozens of countries around the world, made headlines in 2016, 2019 and 2020 when hackers exposed a number of vulnerabilities.
In September 2020, The New York Times reported hackers likely backed by the Iranian government overcame phone encryptions and "discovered a weakness" in Telegram's installation process. Hackers in 2017 accessed Telegram through Windows computers, infiltrating the privacy of Russian users. A year earlier, Reuters reported Iranian hackers "compromised more than a dozen accounts" and "identified the phone numbers of 15 million users" in their country.
While any data breach is concerning, the fact that Telegram synchronizes messages sent and received anywhere on your devices—cellphones, computers, tablets etc.—makes information spillage particularly worrisome. Recent hacks included the installation of malware that hackers could later access to activate spyware and "secretly monitor all Telegram activity of victims," the Times report said.
With the emergence of so many other popular messaging apps, leaving Telegram may not just be about security. More than 1 billion people use WhatsApp. Facebook Messenger is also widely popular. Maybe it's just time for a change.
Either way, understanding what happens when you delete your account is important.
Related: Worried your info might have been leaked in a data breach? Use our dark web scan to check.
What to know before you delete your Telegram account
Keep in mind there are two ways to get rid of your Telegram account and all your information on the messaging service. The end result is the same, but one option more directly and instantly deletes your data, while the other relies on Telegram to take care of your account deletion in time.
How to delete your Telegram account immediately
Telegram makes the task of immediately deleting your account a little more challenging, but once you know where to go, the task gets a lot easier.
Your first step is signing into Telegram on your computer here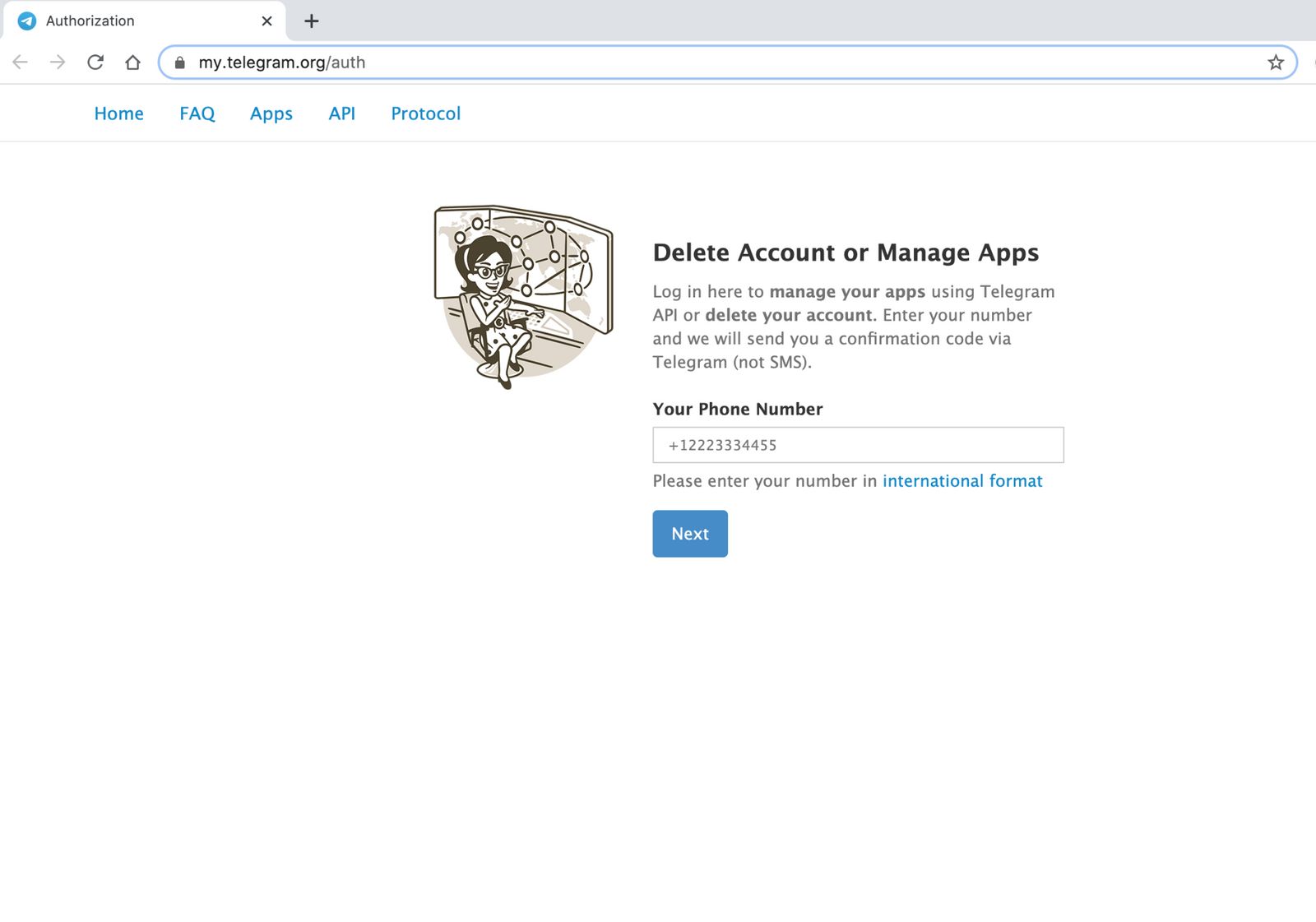 Once there, sign in with your international phone number. In the U.S., that means beginning with "+1" before typing in your 10-digit number.
After you sign in, select the "Delete account" option.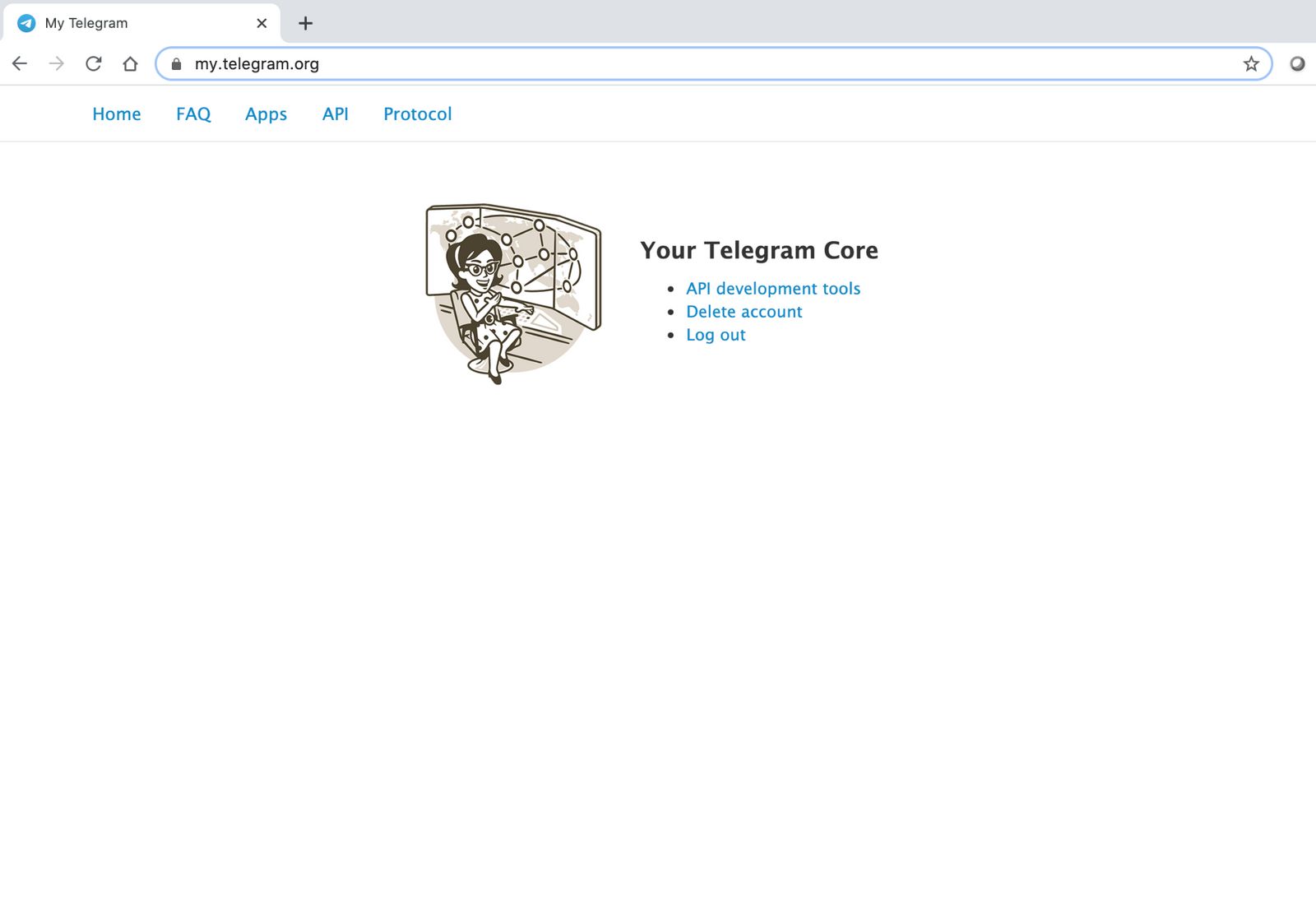 Telegram will ask if you're sure you want to delete your account. The text reminds you that "all your messages and contacts will be deleted beyond retrieval." It also mentions that you should only delete your account "if you no longer want to use Telegram."
Assuming your answer is yes, enter "1" plus your 10-digit phone number. You can input why you're deleting Telegram, though it's not required.
Then click "Delete My Account."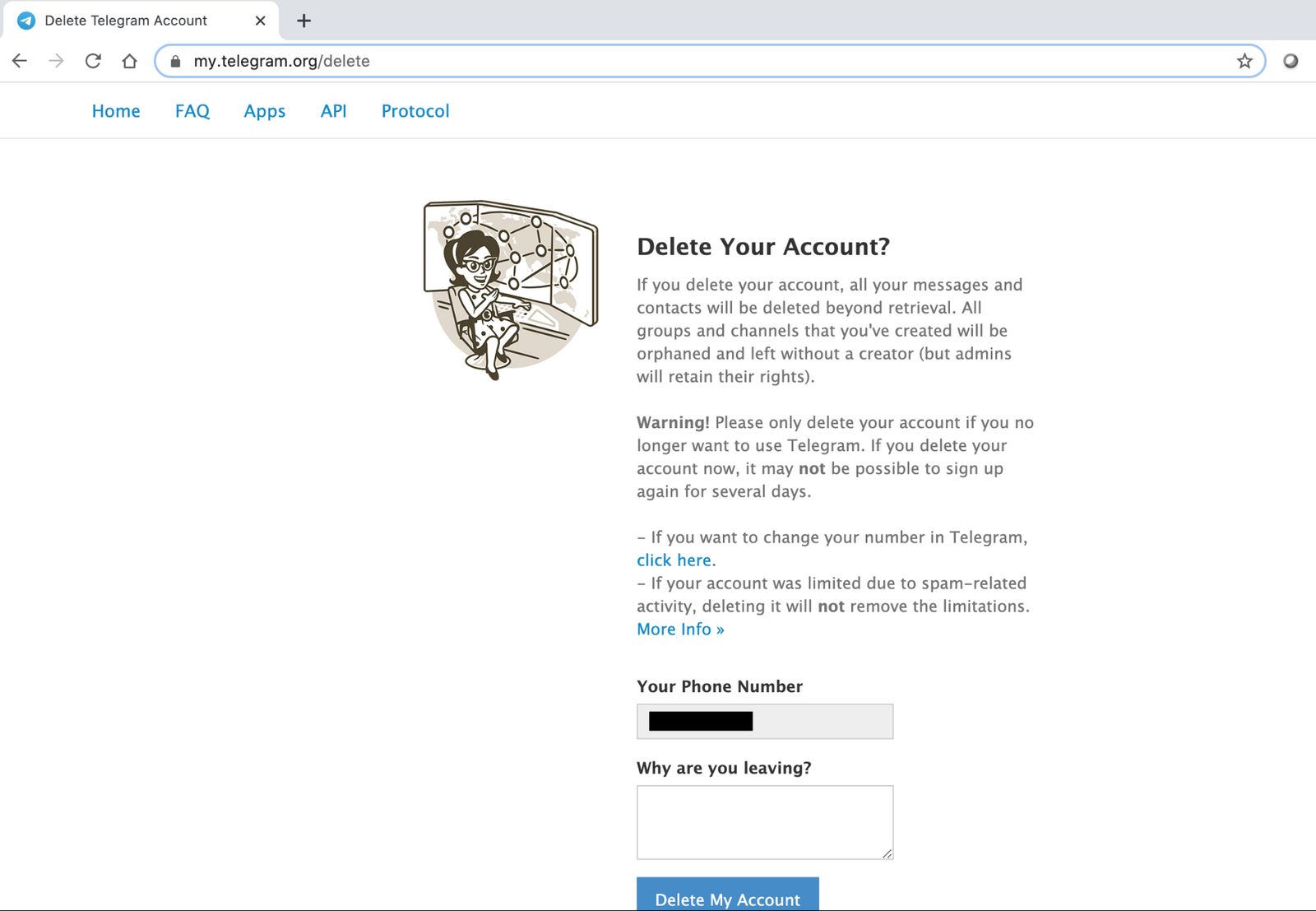 The last step is confirmation. A warning box pops up asking, "Are You Sure?" You're presented with two options: Either "Yes, delete my account" or "Nope, I'll give it another try." Choose "Yes, delete my account" if you'd like to proceed. Then you're done.

How to deactivate Telegram without losing info (for now)
Not so keen on the FULL deletion process? If you want to deactivate rather than delete your account (and permanently lose all information), deactivating your Telegram account is straightforward on cellphone, computer or tablet. Just remember, this option leaves either one, three, six or 12 months of time between when you choose to set deactivation and the automatic completion of the task by Telegram, and any use of the service before that time runs out will reset the deactivation process.
Telegram's default settings are programmed to automatically delete your account information after six months of nonusage.
If you still want to move forward with this form of deactivation, sign into your Telegram account and go to "Preferences."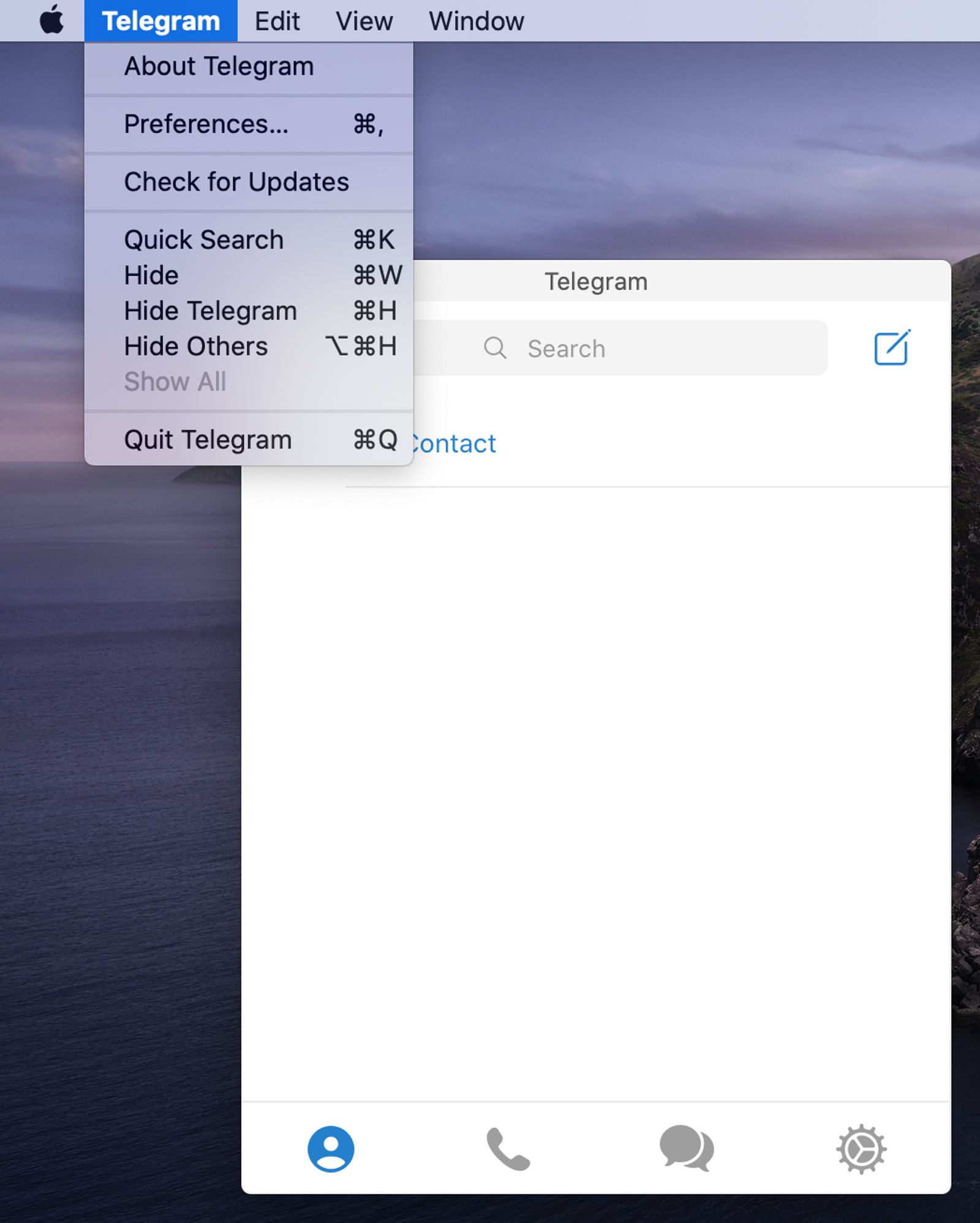 You'll see a menu. Click "Privacy and Security."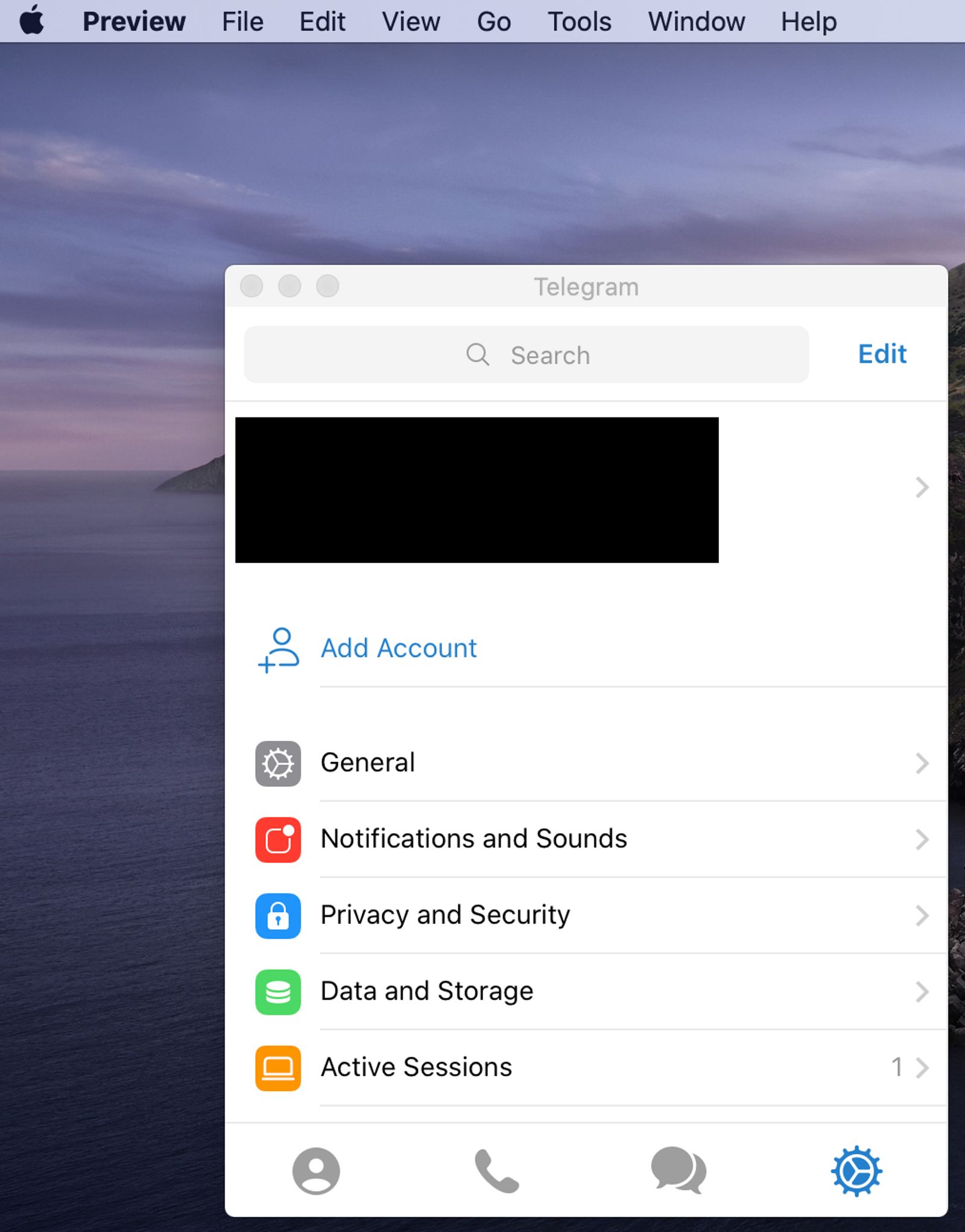 Once you're in "Privacy and Security," a range of options come up. Halfway down the page is "DELETE MY ACCOUNT," which is set to "If Away For: 6 months." That's where Telegram explains, "If you do not come online at least once within this period, your account will be deleted along with all messages and contacts."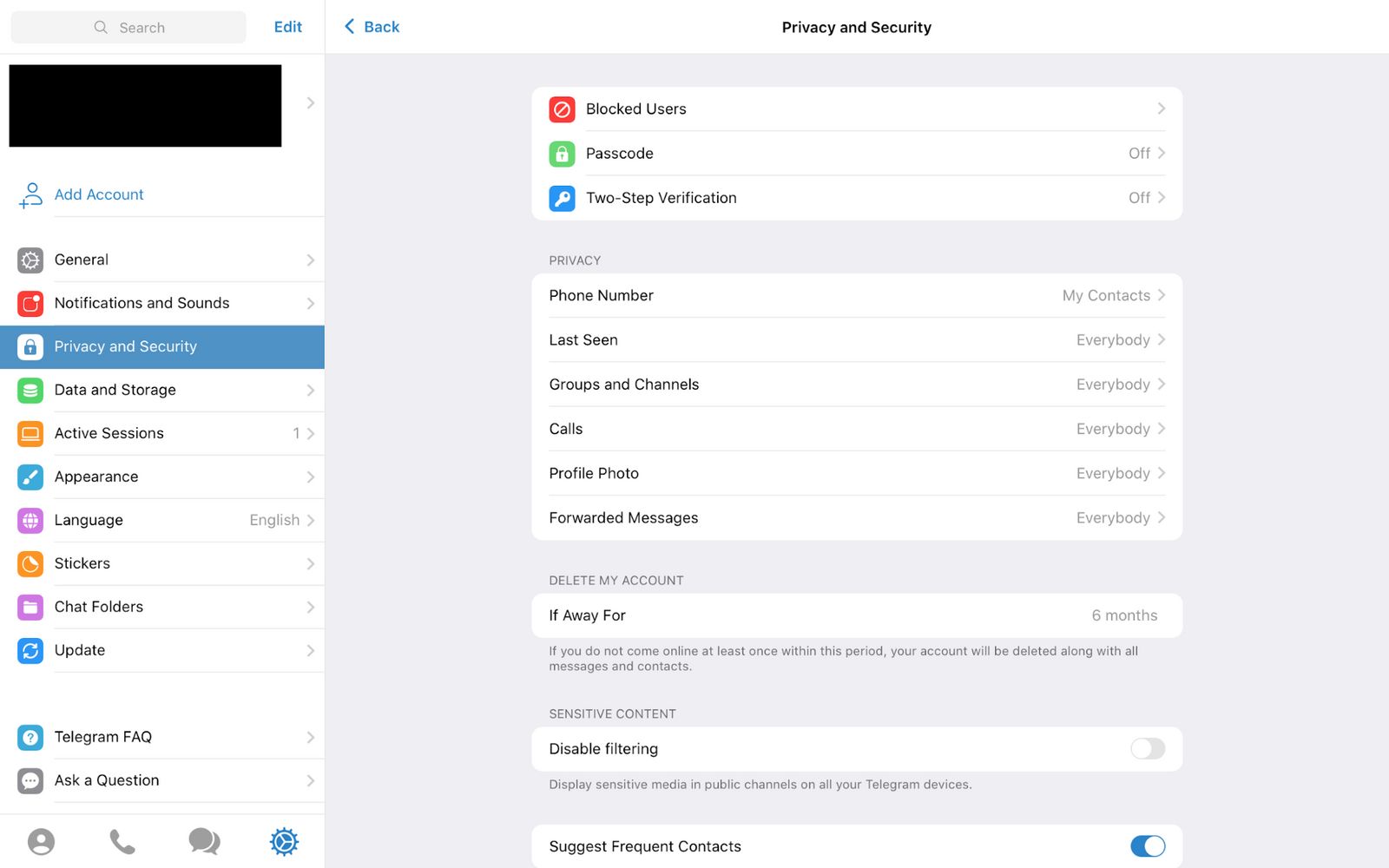 Click on the "If Away For" button, and you get four options: "1 month," "3 months," "6 months" and "1 year."
Click on the "If Away For" button, and you get four options: "1 month," "3 months," "6 months" and "1 year."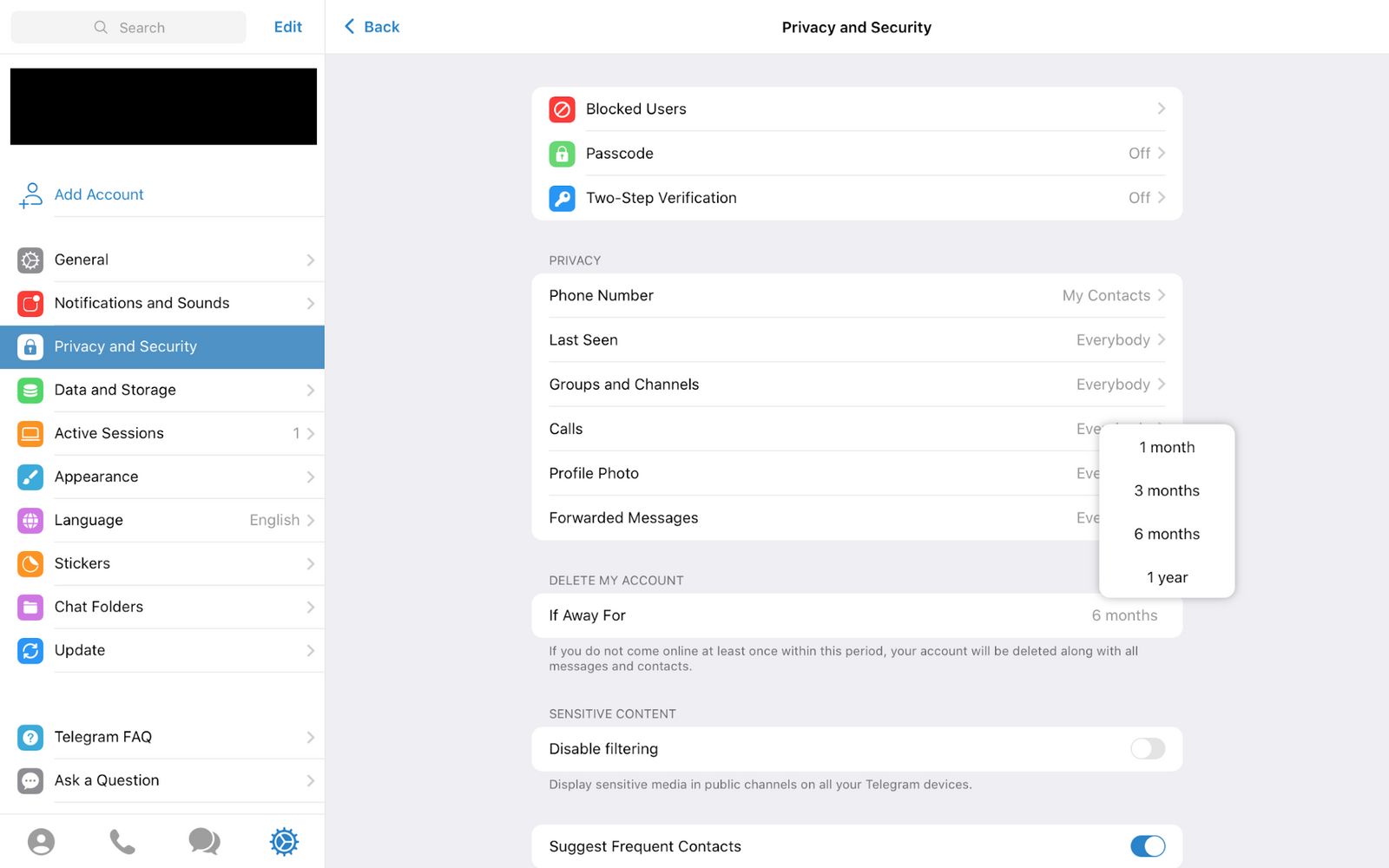 Once you select an option, Telegram does the rest—as long as you don't log back on.
Deactivating or deleting Telegram may be right for you for a variety of reasons. Just make sure you follow the steps above to ensure the deletion of your information on the app, and you'll be free of the stress that comes with any potential data and security breaches in the future.