BeenVerified for the Apple Watch
Smart Phone, Smarter Phone Lookup
BeenVerified's mission has always been to make it easier for people to access public data. And as one of the first companies to develop an app for the Apple Watch, we're taking accessibility to a whole new level.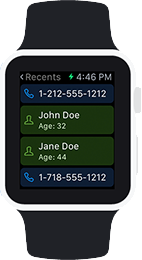 Billions of Records in the Palm Wrist of Your Hand
With BeenVerified for Apple Watch, you can look up phone numbers without even having to look up. The free app is a perfect extension of your BeenVerified for iOS app.


Never take an unwanted call again
With BeenVerified for Apple Watch, you can search who owns a phone number, where the number is located and whether it is a known spammer.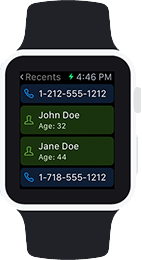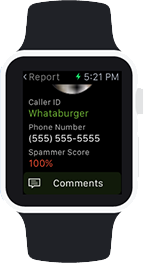 "Talk to the hand!" has a whole new meaning
There are times when your hands (and fingers) are tied up and you can't type on a keypad. Simply speak a number into Apple Watch, and we'll look it up for you.


A New Way to Experience BeenVerified
Want to access your past reports? BeenVerified for Apple Watch archives past phone searches as well as people reports you've run on your iPhone or iPad.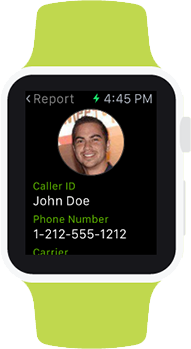 Have a Question?
We're always working to deliver better data and a better product for you and your family. If you have questions about using the app for Apple Watch, finding specific information or ideas on how we can improve, please let us know. Email support@beenverified.com.